The all NEW Ian O'Leary 84oz Burger now being served at Grills Steakhouse Restaurant - Pontypridd
18th July 2011
... Comments
---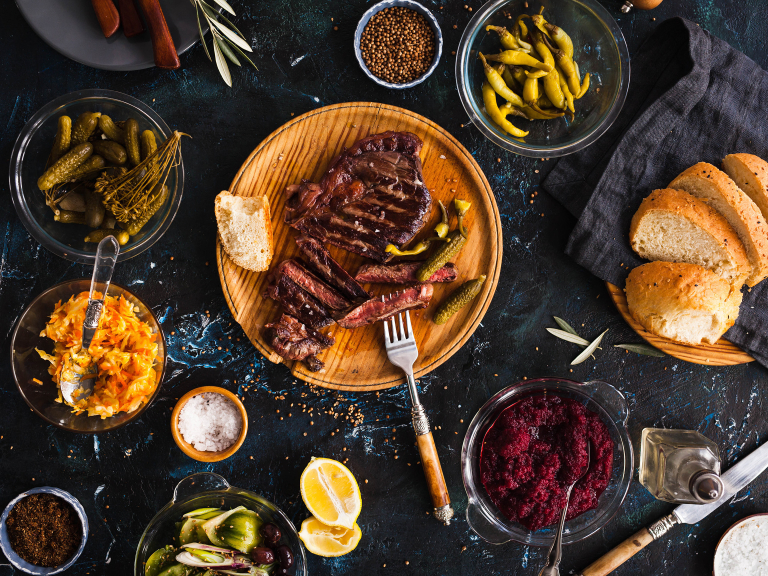 The all NEW Ian O'Leary 84oz Burger now being served at Grills Steakhouse Restaurant - Pontypridd - 01443 629222
01443 629222
Just when you thought Burgers couldn't get any bigger - a new crown has been awarded for the second time in as many weeks.
After much hype and stories in the South Wales Echo, Pontypridd Observer, Real Radio and Nation radio as well as several thousand UK entreupreneurs learning of the story in the monthly Entrepreneurs Circle Social Media Brief - The Grills Steakhouse 72oz mega burger was munched and crunched and became a 78oz feast by Mark Lewis (see picture below) - ONLY to be smashed and eaten by a one Ian O'leary on Sunday 17th July to become the all new 84oz Burger.
Grills Steakhouse has become somewhat the talk of the town after the introduction of their 60oz King of the Grill Challenge - this challenge created quite a stir and before long we saw the introduction of the mega burger challenge after much customer demand.
Owner Kevin Gutteridge of Grills Steakhouse Restaurant - Pontypridd mentioned "Every time a customer completes the burger challenge the Burger size increases".
This begs the question - just how long and how many customers will keep going up for the challenge at Grills Steakhouse Restaurant in Pontypridd - RCT.
Customers wishing to atempt the 84oz Ian O'Leary Burger or 60oz King of the Grill Challenge should pre book (Fridays and Saturday are reserved for normal menu service) Sun - Thu are available to attempt this gigantic burger challenge.
If your looking to have ago or want to learn more about this superbly succesful restaurant then contact the Grills Steakhouse Resturant in Pontypridd - RCT on 01443 629222
Or visit their recommendations on thebestof Pontypridd and Rhondda here.
http://www.grillssteakhouse.co.uk/
01443 629222
Location:
Grills Steakhouse Restaurant - Pontypridd is a 6 minute drive from Junction 32 on the M4 - a stones throw from Wales' Capial city - Cardiff. They have are the most reviewed restaurant in Wales and recently came 12 (based on every business sector) in a UK wide customer recommendation Poll.