Latest Challenger to King of the Grill at Grills Steakhouse Restaurant Pontypridd
6th March 2010
... Comments
---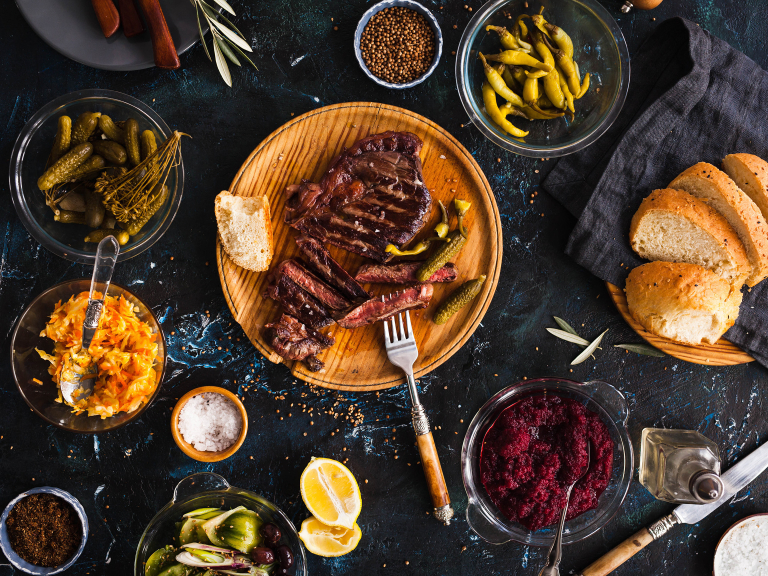 'King of the grill' - Grills Steakhouse Restaurant in Pontypridd
If you are reading this blog you may all ready be aware of the most challenging dish available (probably) in Wales! That is the mouth watering, belly busting 60oz Mixed Grill at Grills Steakhouse Restaurant behind the Llanover Arms in Pontypridd.
The 60oz Mixed Grill involves no less than a 12oz steak, 12oz gammon, 4 sausages, 10oz lamb steak and a 10oz pork loin, tomato, mushrooms, 2 eggs and a bowl of chips. Priced at ONLY £24.95!
If you manage to eat this dish you receive a discounted food bill, a t-shirt, framed photos on the restaurants wall and the official title of 'King of the grill'.
Kevin, head chef at Grills Steakhouse Restaurant in Pontypridd says:
"We have had someone else try the mixed grill challange (see pictures below), his name was Garan Gribble he started at 18.27 and finished at 19.30 and said 'never again'......... he failed!"
This is the fourth failure to attemping the mamouth 60oz mixed grill. If you feel you have what it takes or just fancy the mixed grill as a sharer between you and your friends then call the team at Grills Steakhouse Restaurant in Pontypridd on 01443 629222.
Check out their current offers on thebestof Pontypridd website and see what 85 happy customers have allready said about the steaks, service and atmosphere.