Is IS RCT CBC Shop Local Scheme in Porth really that effective?
9th September 2010
... Comments
---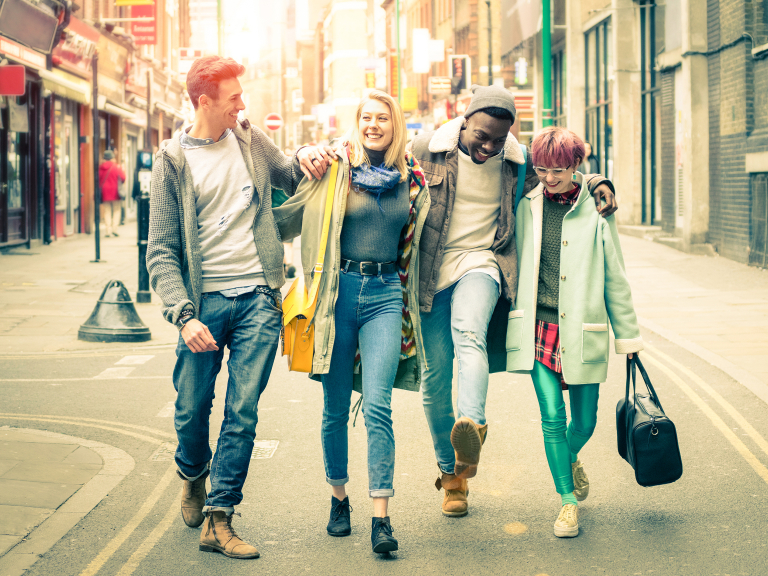 Is RCT CBC Shop Local Scheme in Porth really that effective?
All over the UK, local councils, independant bodies and marketing businesses such as thebestof are jumping onto the Buy/shop/use LOCAL mindset - this makes obvious and complete sense in that spending it local in theory should keep money local creating a win win culture for all those involved.
More particularly RCT CBC are piloting a Shop Local Scheme in Porth - the ethos is simple - to encourage a higher percentage of the local community to use local businesses and services, Currently some suggest that only 30% of local residents shop local. However, the implementation is a key challenge and needs to be fully backed by all the businesses for effective results.
The Shop Local campaign by RCT CBC in Porth consists of:
Campaign Awareness strategy
Free shop local for life bags
Loyalty Card schemes for indivdual shops - 10 stamps gets you a usefull product from a particular local business that may/will benefit you.
Now please don't get me wrong this is an absolutely superb idea and more so it's great to see RCT CBC do something real to encourage the use of local services - but what's the beat on the street?
At thebestof Pontypridd and Rhondda we have several businesses based in Porth yet only one seems to be active in the campaign. Namely TWINPET - a long established family run pet store that stocks absolutely everything for all pets and offers discounts as standard on mainline competition as well as FREE local deliveries. Their view on the Shop local front is that it needs to have a more universal loyalty card scheme and it's hard for businesses to offer freebies that can effectively take the profit out of the 10 stamps.
But let's look at this from another perspective. RCT CBC have introduced this campaign to encourage new business, new footfall and bring back lost customers to the local high street - Time will tell to see if this has been an effective outcome - SO if every business in the high street gains just 5 new loyal customers this campaign would have to be rated as a success - 'time will tell' As my good friend and resteraunteer entrepreneur Phil lewis states.
In my opinion, though this is of course open to debate, the following needs to happen throughout the towns and villages of RCT CBC and that is:
Economic Impact Studies - highlighting key concerns and fix points (and NO the Development plan does not really cover this!)
I believe through my mini poll of speaking adhoc to local business owners the outcomes would find the need to:
reduce rates thus enable new business start-up, knock on = effecting increased footfall.
remove car park charges.
encourage ease of access - especially in PORTH.
get the WAG to focus on small business start-up and growth rather than high cost, in-effectivene inward investment strategies.
Hey, I don't mind doing an economic impacts study in RCT if you sponsor me! It would be a great opportunity to start my doctorate in micro economic development!!