Are you looking to replace your bathroom?
17th September 2015
... Comments
---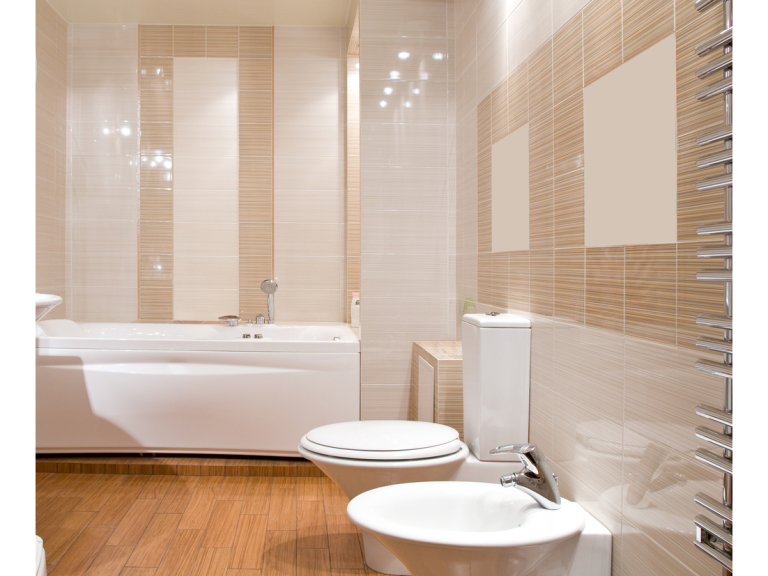 First off, think about what you need from the bathroom. This may sound silly but you need to consider not only who currently uses the bathroom, but who will be using it in the future. A beautiful shower/wet room may look fabulous and be perfect now, but you may decide that a bath is essential when you decide to try for a baby. Similarly, if you're coming up for retirement and are looking at a new bathroom, it may be an idea to consider going for things that would be easy to access or adapt if mobility becomes an issue in the future. Planning ahead is not for everyone but can save quite a bit of money if you think carefully now rather than having to redo everything at a later date. 
It's important to consider costs carefully. Work out exactly what it is you have to spend and then get a number of quotes to see exactly what you can get for your budget. Most people will need someone to install the bathroom for them.  Ensure you either put money aside to cover this cost or that the quotes you receive include installation costs to avoid getting caught out by the final bill.
There is so much choice in showrooms and online that it can be easy to get carried away. Similiary, you may find yourself unable to decide on which fixtures and fittings to have; deciding early on the kind of style you want can make the process of elimination much easier. When choosing the style of your bathroom, consider the rest of your house too; you may have always wanted an ultra-modern bathroom but if you have a traditional older English style house, will that really fit in?
Also consider whether you want a 'one stop shop' from where you can get all of your bathroom furniture and accessories, plus installation or whether you would rather visit several suppliers, get the best bargains and have a separate contractor come and fit everything for you. Both have their benefits and drawbacks and will depend on your budget, how much time you have and how much energy you want to expend on sourcing your new bathroom.
If you're getting a new bathroom then get in contact with Freshwater Bathrooms today. Not only do they have a fabulous showroom where you can see bathroom suites up close, they also offer a full installation service with fully qualified and certified fitters. Their service is highly personable and second to none. Get in contact with them today or visit their showroom!