Review: Star Trek Into Darkness – a solid 7/10 and terrific performance from Benedict Cumberbatch!
16th May 2013
... Comments
---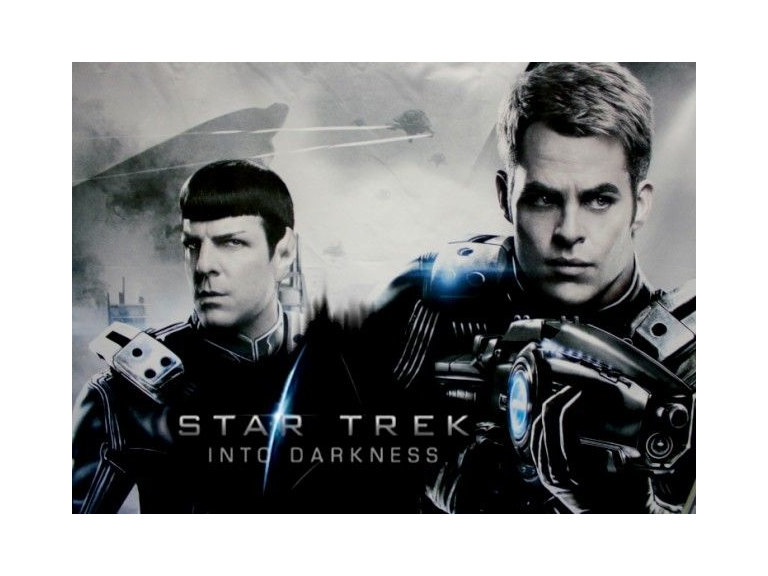 A rare evening off of bringing you the latest news, events, and offers from across Peterborough and it was a trip to the cinema to see the latest Star Trek blockbuster! Explosions, Ming boggling graphics, and trips to the outer galaxy all sucked me in – and I have to say that I wasn't disappointed!
I haven't seen the first movie, and I really don't think that it mattered. Neither am I a Star Trek fan, and again this didn't impact upon the experience at all. Sitting in a packed out cinema, this thrilling movie took me on a ride of exciting adventure, with twists and turns that kept me guessing. The enemy was unclear, but the outcome was obvious. War was coming and I have to say that any film with near enough all out war is one that I'm more than likely going to enjoy!
With terrific performances from Benedict Cumberbatch as John Harrison, and Simon Pegg as Scotty, this film impressed most because of its witty nature, and one-liners. Repeatedly heard "we can't beam him up, we'll have to beam him down" for some reason tickled me (easily pleased) and so yes, I was certainly entertained. As for our bad guy, Benedict – at points his pronunciation was so precise that this alone impressed. Not that I know anything at all about acting, but it seemed to me that he pretty much did all that he could with his character. A top display!
That being said, incredible graphics, a few terrific performances, but I would by no means describe this as an absolute classic. Yes it was a good night out, but it by no means hit the heights of the recent Batman trilogy, or even the latest of James Bond. On both of those occasions I left the cinema with a buzz, excitable and wanting more. As for Star Trek – a solid 7/10.