1-Year-Old Girl Buys a Car on Dad's Smartphone
12th July 2013
... Comments
---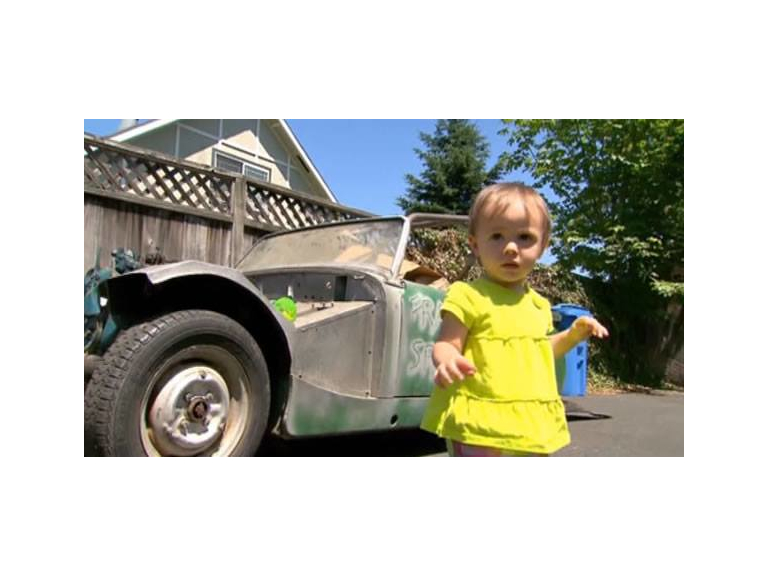 Smart phones have become a major part of our every day lives. Many of us could not imagine life without them anymore. Even children have smart phone these days, and those who don't, most probably have access to those owned by their parents, brothers and sisters.
We don't just use them to make calls and send texts. We use them to check the weather, to access social networks, to read emails, and more and more, we're using them to shop.
So, with all that in mind, it should come as no surprise that a one-year-old has just bought a car with her dad's smart phone...oh, it is a surprise? Yes, it was to us too!
A girl of 14 months from Portland, Oregon in the USA was playing with her dad's iPhone when she stumbled onto the eBay app and bought a 1962 Austin Healey Sprite that her father had added to his watch list.
The car cost around $250, but the child offender's parents didn't stay angry at her for long.
Her dad admitted to panicking when he realised what his daughter had done, but has since decided to keep the car, which is in real need of fixing up, and restore it to its former glory in time to present it to his daughter on her 16th birthday.
We tell this story not only because it amused us when we heard about it, but also as a cautionary tale to all of you who lend your smart phones to small children. Watch out!