Norwich Community Choir - Thursday lunchtime group
St Peters United Reformed Church Hall
Jessopp Road
Norwich
NR2 3QA
NR2 3QA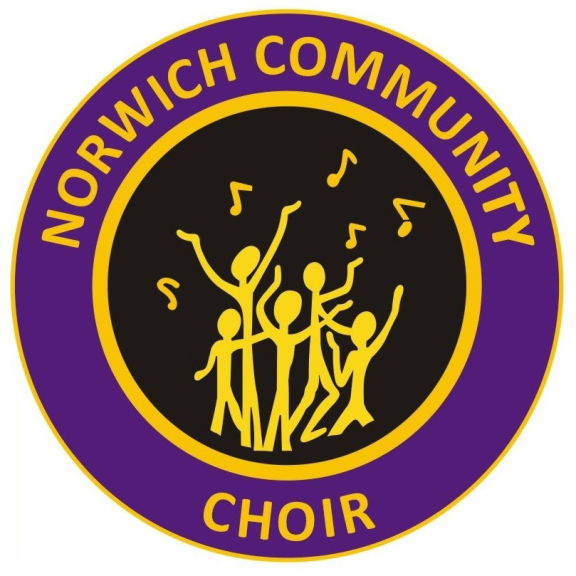 The friendly local choir for anyone who loves singing!
Most people come to Norwich Community Choir simply because they love singing. There are no auditions and you don't need to read music. 
If you want a formal choir we may not be right for you, but if you love singing and want to create a wonderful and polished sound in a friendly relaxed atmosphere then come and try us.
Your first two sessions are free – £7 every week you wish to attend after that.
We sing lots of different music. Members also have the opportunity (if they wish) to perform at local charity and community events.
For more information, please visit our website www.norwichcommunitychoir.co.uk
Future dates
Thursday 8th March 12:30pm until 2:15pm
Thursday 15th March 12:30pm until 2:15pm
Thursday 22nd March 12:30pm until 2:15pm
Thursday 29th March 12:30pm until 2:15pm
Thursday 5th April 12:30pm until 2:15pm
Thursday 12th April 12:30pm until 2:15pm
Thursday 19th April 12:30pm until 2:15pm
Thursday 26th April 12:30pm until 2:15pm
Thursday 3rd May 12:30pm until 2:15pm
Thursday 10th May 12:30pm until 2:15pm
Thursday 17th May 12:30pm until 2:15pm
Thursday 24th May 12:30pm until 2:15pm
Thursday 31st May 12:30pm until 2:15pm
Thursday 7th June 12:30pm until 2:15pm
Thursday 14th June 12:30pm until 2:15pm
Thursday 21st June 12:30pm until 2:15pm
Thursday 28th June 12:30pm until 2:15pm
Thursday 5th July 12:30pm until 2:15pm
Thursday 12th July 12:30pm until 2:15pm
Thursday 19th July 12:30pm until 2:15pm
Thursday 26th July 12:30pm until 2:15pm