Things to do this bank holiday in Northampton
29th April 2016
... Comments
---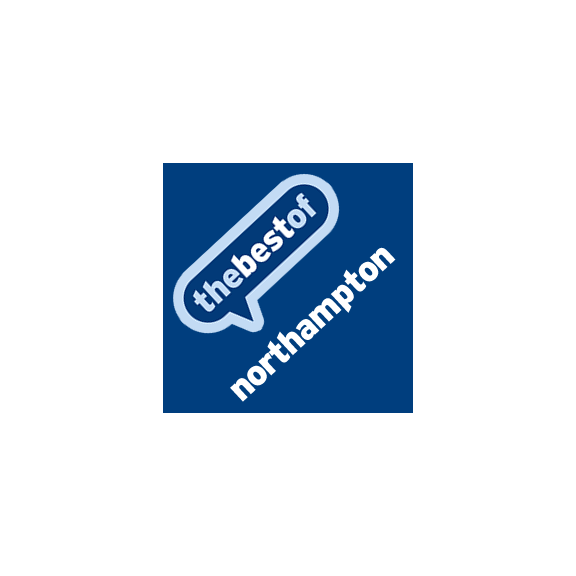 The bank holiday can be a time for rest or play, depending on what you want from it. If you want to get out for a family day filled with fun then look no further, we have compiled a list of things to do this bank holiday weekend! Enjoy and have fun, most importantly be safe this weekend!
Laserforce
Sol Central
Marefair
Northampton
NN1 1SR
Telephone: 01604 604 411
Laser tag: Prices start from £6 per individual game
This huge laser tag facility has a massive 6 zones on three different levels, uses harmless laser guns.
We advise to call before hand to ensure they are open
Northampton Museum and Art Gallery
Guildhall Road
Northampton
NN1 1DP
Telephone: 01604 838111
Museum – mix of historical artefacts and fine art. Features art and ceramics as well as old objects dug up in the area to get an idea of what life was like many years ago.
Open 10am to 5pm all weekend and bank holiday Monday
The Pinnacle
Unit 1 Minton Business Centre
Main Road Far Cotton
Northampton
NN4 8ES
Telephone: 01604 875996
Climbing facilities:-  Adults: £8.50, Under 18s: £6, Under 16s: £5, Concession: £7
Cater to all levels of climbers, from the very beginners to the experts, kit and instruction is provided.
10.30am to 12 noon and 12.30pm to 2pm. Booking required so please call before hand
Hullabaloo
Gladstone Road
Dallington Fields
Northampton
NN5 7QA
Telephone: 01604 595530
Play frame: Under 1s: free to £1.95, 1 to 4 y/o: £3.50 to £5.70, Over 5s: £6.20 to £8.40, adults always free!
This huge stylish play frame offers three different slides and lots of fun! Physical activity helps to keep kids active and fit as well as happy! 
Open everyday at 9.30am - 6.30pm. Call before hand
Abington Museum
Park Avenue South
Northampton
NN1 5LW
Telephone: 01604 838110
Free entry
Museum – with displays of the Northamptonshire Regiment and Yeomanry
Displays showcasing traditional lifestyle in Northampton, with a special 19th century fashion gallery
April through October: Thursday to Sunday and Bank Holiday Mondays: 1pm to 5pm.
November through March: Saturday and Sunday only 12 noon to 4pm Please call beforehand
Tenpin Northampton
Sixfields Leisure
Weedon Road
Northampton
NN5 5QL
Telephone: 0871 2223675
Bowling:
Adults: 1 Game £7.35, 2 Games £12.70, 3 Games £18.05
Kids: 1 Game £5.85, 2 Games £10.20, 3 Games £14.55
Laser:
Everyone:1st Game £6, 2nd Game £9
26 fully computerized lanes, American Pool tables, and arcades.
The Beach Road Cafe Bar serves delicious meals and snacks!
Opening Times:
Monday - Thursday 10am to 12 midnight
Friday and Saturday 10am to 1am
Sunday 10am to 12 midnight.
Brampton Valley Way
Northampton Road 
Northampton 
Brixworth 
NN6 9DG 
Telephone: 01604 889478
Outdoor play – free admission!
Park surrounded by beautiful scenery with rich historical and natural heritage.
14 miles of park to explore, with nice spots to watch the passing train traffic.
Open daily throughout the year
Abington Park
Park Avenue South 
Northampton 
NN3 3HN 
Telephone: 01604 837837
Scenic park ideal for picnics and games – free admission!
The park features a 'garden for the blind' (open to everyone!) with fragrant and pleasantly textured plants and flowers.
There is a fitness trail – with cross trainers, and other fitness apparatus for over 7s.
Open daily throughout the year
Danes Camp Leisure Centre
Centre 
Clannell Road 
Hunsbury 
Northampton 
NN4 0RX 
Telephone: 01604 837200
Prices vary on age, activity and session type.
Generally: Under 5s: £1, Juniors: £3.20, Adults: £4.80
Facilities include a leisure pool with beach entry, state of the art gym, sports hall, sauna, steam room, sun beds, climbing wall and roller skating.
Pre-school activities include Creche, Soft play sessions, preschool activities and Parent and Tot sessions.
Opening Times:
Monday to Friday: 6.45am to 10pm 
Saturday: 8am to 6pm
Sunday: 8am to 7pm
Features available depending on sessions types scheduled within these hours, so check ahead!
Wacky Warehouse - Lakeside
Lakeside 
Bedford Road 
Northampton 
NN4 7YD
Telephone: 01604 601737
2016 Prices: From around £3.75
Fully air conditioned indoor adventure play structure (maximum height 4ft9)
Dedicated safe zones for babies and toddlers under 3 years.
2016 Opening Details:
Generally opening from noon to late evening, check ahead to avoid party bookings and cleaning schedules.
Please call beforehand all places beforehand