Timeless elegance for a modern interior
17th June 2013
... Comments
---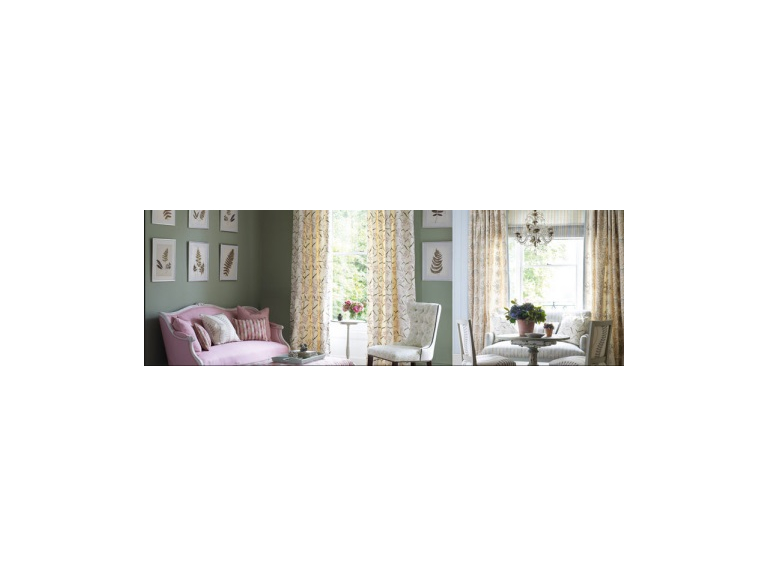 For those amongst you who want to achieve casual charm or stylish elegance in your homes, then the Marwood Collections by GP&J Baker are the perfect answer for creating a modern timeless interior, providing an inspiring array of decorative options to suit every design mood.
Founded by two brothers, George Percival and James Baker in 1884, GP&J Baker has been producing beautiful prints and weaves for more than 100 years, which appear in homes and residences across the UK, including a few royal ones.
The Marwood Collections have been designed to allow you to select complementary elements for every part of your room design. The fabrics are heavily influenced by the current trend for bringing the outside inside, but achieve this in a subtle and wholly classical way.
The exquisite embroideries of Marwood I use innovative sewing techniques to create stunningly beautiful florals with a captivating contemporary look.
The decorative weaves of Marwood II are extremely versatile with particular emphasis on drape and texture, making them perfect for both upholstery and curtains.
The stylish designs of Marwood Weaves and the sumptuous upholstery velvets of Marwood Velvets add an elegant dimension to these stunning collections.
The varied yet subtle colour palette ranges from warm red and russet to cool blue, aqua and soft neutrals, and reflects the latest colour direction for classic, yet contemporary interiors.
If you want to create an effortlessly beautiful room with timeless elegance, then this could be the interior collection to suit you.