The UK's Friendliest Landlady of the Year lives in Newark!
4th June 2011
... Comments
---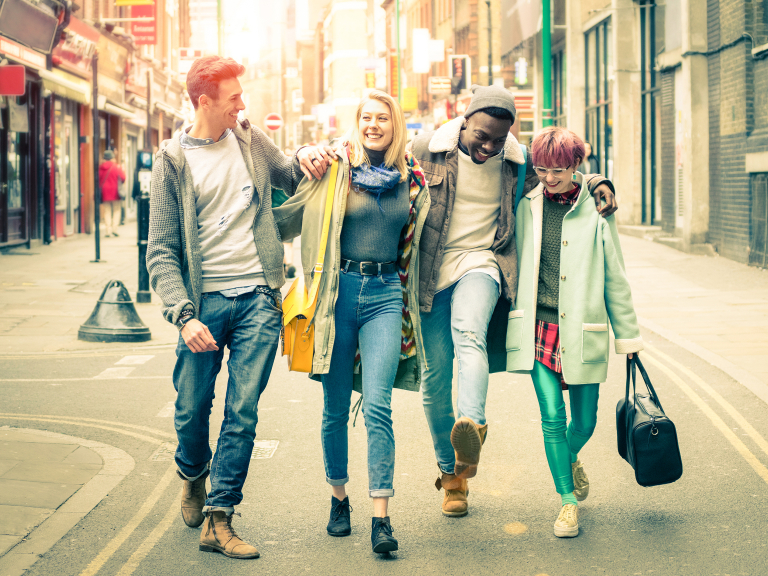 Waay-hay! I am the AA's Friendliest Landlady of the Year 2011!!
So delighted as it is a National Award and out of 25 very strong finalists they chose me!  The awards lunch was held at The Royal Horseguards Hotel in Whitehall which was very smart, the building is part of the National Liberal Club and has stunning gardens where we basked in the sun afterwards.
A drinks reception was followed by a sumptious lunch. I was lucky enough to have at our table Nigel David, Chief Executive of eviivo, the on line booking company sponsoring the awards, Katie Stephens the AA Press Officer and Henrietta Green the food writer and doyenne of Food Lovers Britain. I am a big fan so I was like an exocet missile wanting  to hear about her experiences and ask her foodie advice. There were also 2 ladies from Wales who run a Bed and Breakfast as well as a working farm; awesome.
When the winner was announced I slightly regretted drinking the palatable wine as it was a hideously long walk through the tables to the stage but it was great to be recognised , and for Newark to be acknowledged as it such a gem of a Market Town. So often the East Midlands is neglected.
All the finalists received an elegant  Villeroy and Boch decanter and I brought home a certificate which is hanging proudly in the hall.
I was going to be on the Chris Evans Show on Radio 2 the day after the awards, but Chris went off on a tangent and I was bumped for a story about a sausage sandwich!!
So, thank you to the AA who have always been supportive and helpful with the business.  And thank you too, to all our friends and guests who have been in touch with congratulations, it makes all the hard work worth while. (Mind you - still had to get up at 6am the next day and cook breakfast, no lounging about on the pedestal)