A fresh twist at deli and bistro in Newark
21st November 2009
... Comments
---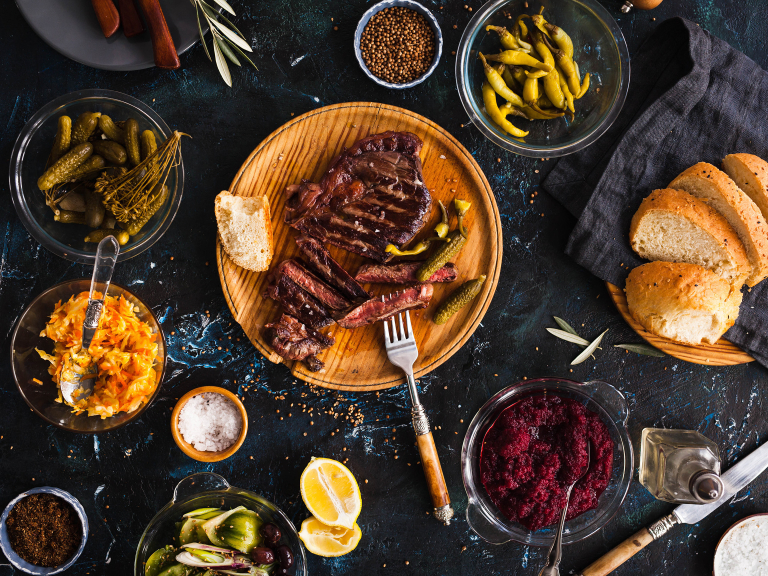 The latest chapter in the Rushton's story is the relauncing of the delicatessen as a deli bar.
Adam who was one of Best of Newark's first, if not the first, business member, says he want to add a 'new feel, a new vibrancy'.
I love Rushtons and feel it reflects Newark really well in that it keeps moving and delivering yet retaining high quality and charm.
Based on Stodman Street in the heart of Newark, Adam believes it is becoming more a 'lifestyle location'. The old deli has now been turned into a stylish and welcoming space, opening through into the bistro. Now you can go into Rushton's for everything from breakfast to coffee to a four course meal. You can even have strawberries and champagne. How brilliant is that!
I know a lot of my business members including Tracey from Serendipity take advantage of the offers to go and dine at Rushtons and they always come back with glowing reports.
At the front of Rushton's is a casual breakfast bar with high stools, ideal for coffee, while beyond is a relaxing area with luxurious banquettes and mood lighting perfect for a pre-dinner drink.
I can personally testify the food here is sumptuous - so if you haven't been to Rushtons yet go and treat yourself and and taste a little perfection.