Santa Fun Run 2014
3rd December 2014
... Comments
---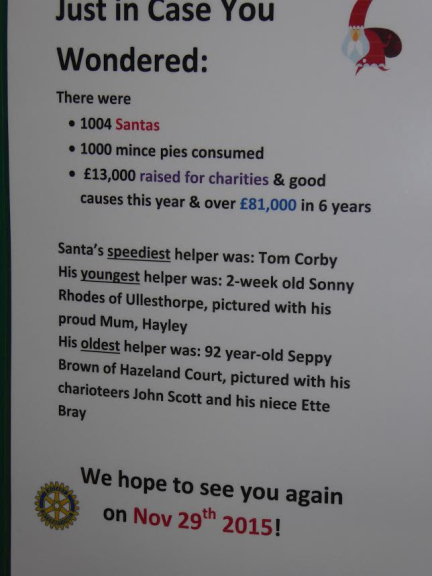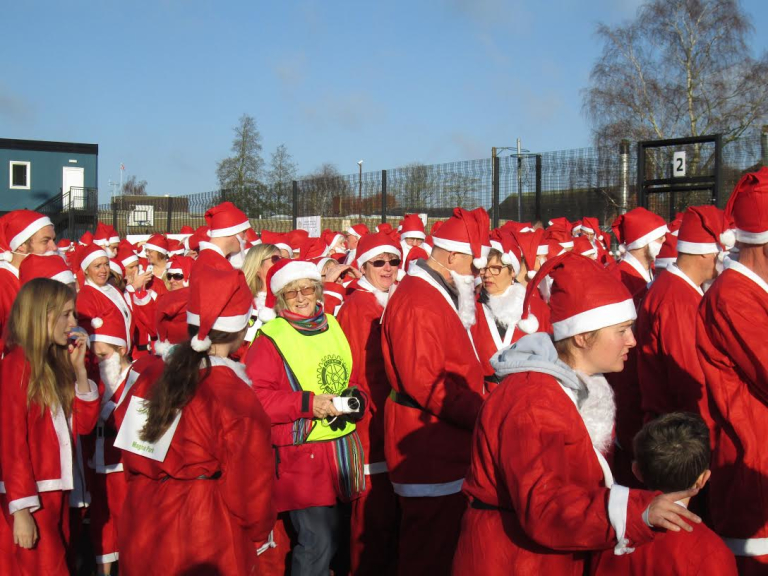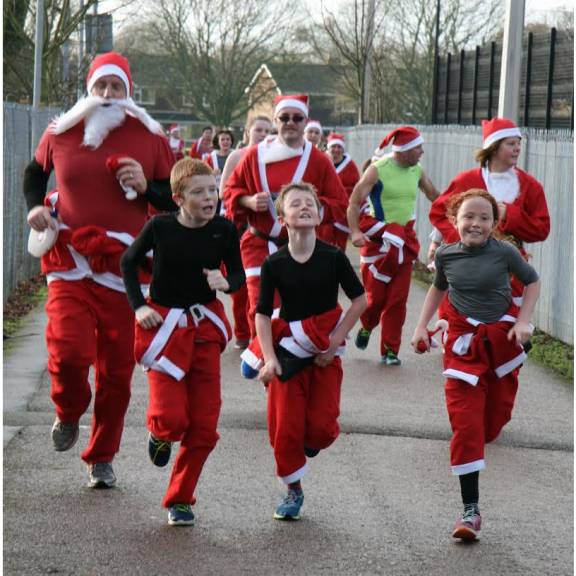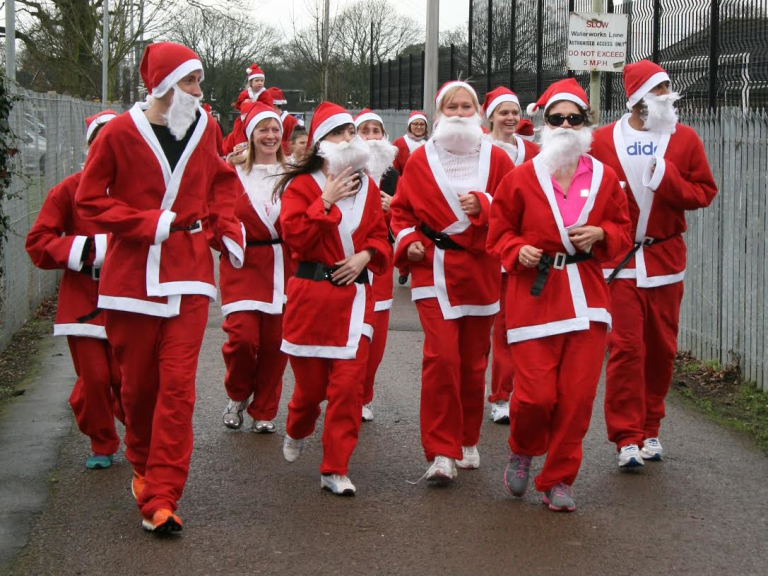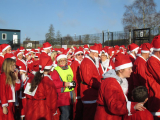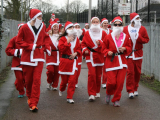 Thank you to all those who supported the event – both athletes and supporters for making our dream come true. Age did not hinder those who took part as we had our youngest of just 2 weeks (Sonny Rhodes from Ullesthorpe) and our eldest being 92 (Seppy Brown from Hazeland Court, Lutterworth).
For the 6th year of running the event we were blessed with dry mild weather. As last year there were 2 courses 4 and 5.7 km to choose from.   Lutterworth Santa Fun Run has so far raised £67,000 since it was introduced some six years ago  (this  figure does not take account of what was taken this year).                                         
It has become a major event in the Town' calendar. This could never have happened without the generosity of organisations and businesses that expect nothing in return other than the feel good factor of helping others which include the Lutterworth College who provide the essential facilities and to the Community Church who provided much needed refreshments at the finish.                                  
Special thanks must also go to Barkers Pet Supplies in Church Street who housed the Santa Suits for us to draw from up to the big day. A big thank you to our sponsors – who include the Hinckley and Rugby Building Society, Asda Magna Park, Coates warehousing and distribution, William Davis Homes, Broughton Veterinary Group, Fortnum Chemist, Broomfield Solicitors, Specsavers, Omega Kitchens and Reecreate who supplied our website (free of charge).                                           
Our special thanks must go to the committee from the two clubs together with some 40 odd marshals who were positioned at each junction around the course making certain that those who partook went in the right direction and everyone involved in making it a successful day.
Please Note that a display of photos taken on the day will be on display at the Town Hall on Saturday 6th December between 10 a.m. and 12 p.m. and there after in the library.