Puss In Boots
22nd June 2015
... Comments
---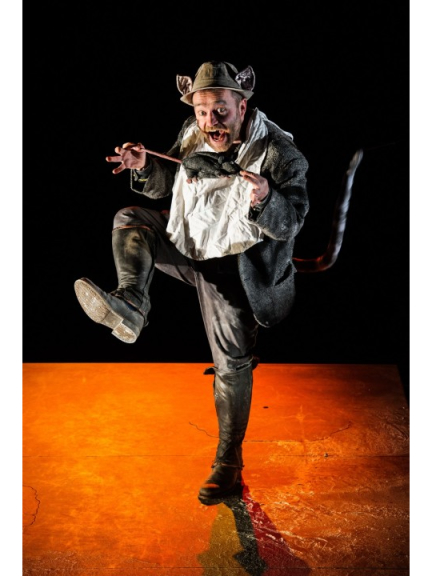 Puss in Boots ~ Lyngo Theatre
Saturday 17th October 3.00pm
Would you trust a talking cat? You never know, he might turn you from a pauper to a prince, just like the hero of this story, brought to vivid life by Patrick Lynch from Cbeebies.
Using smoke and mirrors, hidden trapdoors, a host of puppets, a working windmill and an avalanche of fruit and nuts, this classic furry tail is the cat's whiskers!
Do book early for this delightful show, Patrick's last performance here SOLD OUT!
A show by Marcello Chiarenza 
Adapted and performed by Patrick Lynch 
Music by Carlo 'Cialdo' Capelli
Design assistant Elena Marini
Age Guide: 4 years+
Tickets £6.00 Family Ticket [4 Seats] £20.00
www.lyngo.co.uk