YORKSHIRE DEVELOPMENTS APPLAUDED AT REDROW'S BUILDING RESPONSIBLY CONFERENCE AWARDS
TWO of Redrow's popular Yorkshire developments were praised at the builder's annual Central and West Regional Building Responsibly Conference Awards.


Saxon Gardens in Sherburn in Elmet and Springfields in Highburton near Huddersfield both scored wins at the ceremony, at which awards were presented by ex-England rugby star Kyran Bracken.


The former scrum-half highlighted teamwork, leadership and excellence as he handed over awards – qualities both developments showcased in abundance.

Saxons Gardens, which won Site of the Year, was praised for its consistently high production levels – best in the division – and its superb customer service record, gaining 100% feedback for three years running.

In particular, site manager Neil Parsley, who collected the award with assistant site manager, Glynn Kirby, and customer service managers Kerry Greensill and Jean Abel, was singled out by Warren Thompson, regional Chief Executive for Redrow Homes, who credited him for his 'no-nonsense ability to deliver his build programme on time, every time'.


Warren Thompson, regional Chief Executive for Redrow Homes, said: "Neil is a credit to the Yorkshire division and to Redrow. The site team have continually demonstrated that great collaborative team works leads and the highest of standards and ensures the continuous delivery of high quality homes. 


"He doesn't just drive his team, he takes them with him, and they all pull together to do an amazing job and build first class homes. So congratulations are in order for everyone."


Also held up for praise was Andrew Wilson, project manager of Springfields which won Health, Site & Environment (H, S & E) Site of the Year.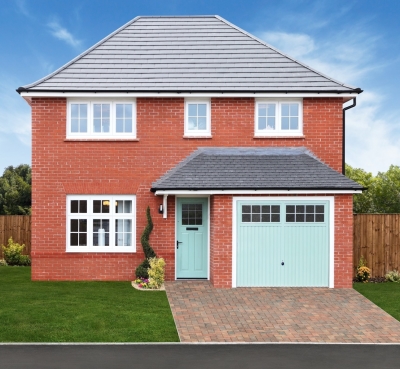 Reflecting on Redrow's prize-giving initiative, Warren Thompson added: "Events such as the Building Responsibly Awards enable Redrow to acknowledge and pay tribute to all our teams for their hard work through the year, as well as allowing them to engage with their peers and raising standards by demonstrating good examples of regional benchmarking."


For more information about Saxon Gardens, go to www.redrow.co.uk/saxongardens and for Springfields go to www.redrow.co.uk/springfields
---
Issued for & on behalf of Redrow Homes (Yorkshire) by Active PR.
Main Image: Show Homes at Saxon Gardens, Sherburn in Elmet