STAND UP GUERNSEY
Les Rocquettes Hotel
Les Gravees
St. Peter Port
GY1 1RN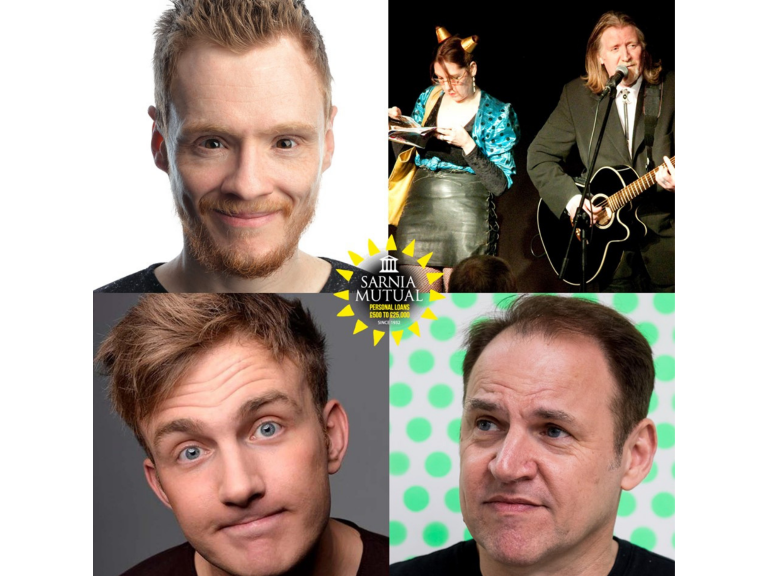 Guernsey's original and best comedy night out brought to you in association with Sarnia Mutual.
#Gsycomedy is back with FOUR great comedians for just £22 on 22nd, 23rd and 24th November at Les Rocquettes Hotel.
---
We've been bringing you the best in comedy since 2007 and we keep bringing you the top names. Thanks to our sponsors Sarnia Mutual we can continue to bring you some of the biggest names on the international stand-up circuit at our comedy club in Les Rocquettes Hotel.
Our regular funnyman host Geoff Whiting is back again to introduce another fantastic line up of comedians:
Rich Morton
Dominic Frisby
Naomi Cooper
---
Geoff runs one of the UK's biggest comedy booking and management agencies and has been responsible for launching some of the biggest names in the business.
But he never turns down the opportunity to perform in what he rates as one of the best comedy venues in the world - Stand-up Guernsey at Les Rocquettes Hotel!
---
Future dates
Friday 23rd November 8:00pm until 10:30pm
Saturday 24th November 8:00pm until 10:30pm