Muddy Cow 5K Fun Run
Car park opposite the bunker, tower at Vazon, near La Grande Mare Hotel.
GY5 7LL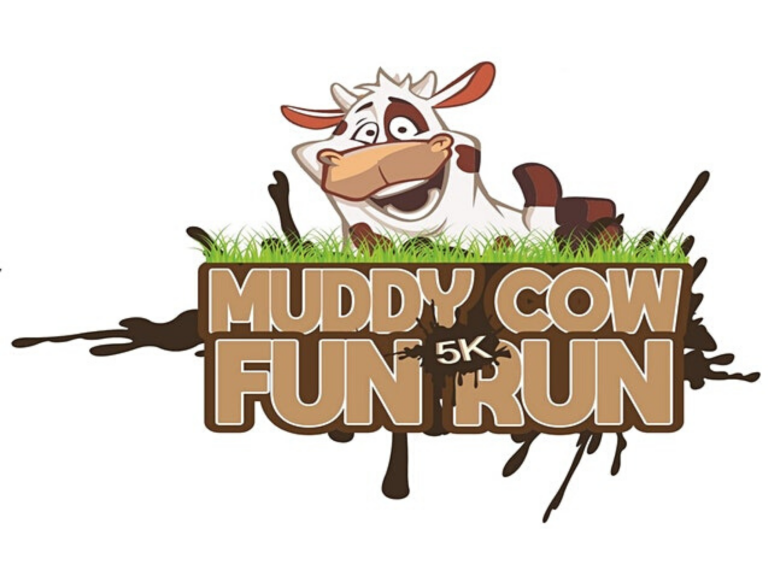 MOOS-FLASH! 2021 Muddy Cow 5k Fun Run now launched. Places limited...hurry hurry to sign up.
---
It's back for 2021!!!!  Mud, glorious mud!!! 
After the messy but marvellous 2019 and 2020 Muddy Cow 5k Fun Run events, distance.gg (thanks to our kind sponsor alterDomus) bring you more fun and mud - Get your OLD running shoes (or wellies!) ready for Sunday 28th November 2021!
This fun (approximately) 5km event takes you through fields and farmland. Go at your own pace. Run, walk, crawl! 
Sign up now to laugh with your friends and family and in doing so support the great work of three local charities:
Men's Shed Guernsey

MUG (Male Uprising Guernsey)

Priaulx Premature Baby Foundation
The run will start in the car park opposite the bunker / tower at Vazon Bay and take you through some muddy tracks around La Grande Mare to the home of Rob Waters' herd before bringing you back to the starting point for a warm welcome and your highly prized medal.
Adults £20
Children £15
Includes highly distinctive 2021 technical T-shirt for the first 350 entrants.
T-shirts will be available to collect the week before the event - date/time/location tba
Please help us to spread the word. Share this link for your family/work/school/club noticeboard.
Encourage your friends, family and colleagues to join in. Let's get moooooooving!
Book HERE
---
Event Disclaimer (the important 'small print' bit)
By registering for this event all participants (or adults on behalf of participating children in their care) declare they have read, understood and agreed the following:
I am fully aware of the actual and potential risks of participating in this event.

I will not participate in the event unless I am medically fit on the date and that, in any case, I will take part entirely at my own risk.

To the extent permitted by law, I accept that the organisers and sponsors of the event will not be liable for any loss, damage, action, claim, costs or expense, which may arise as a consequence of my participation in the event.

I grant my permission to distance.gg and its sponsors to use or authorise others to use photographs, motion pictures, recordings, data or any other record of my participation in this event for any legitimate purpose without remuneration.
---