GUIDED WALKS AROUND ST PETER PORT
Guernsey Information Centre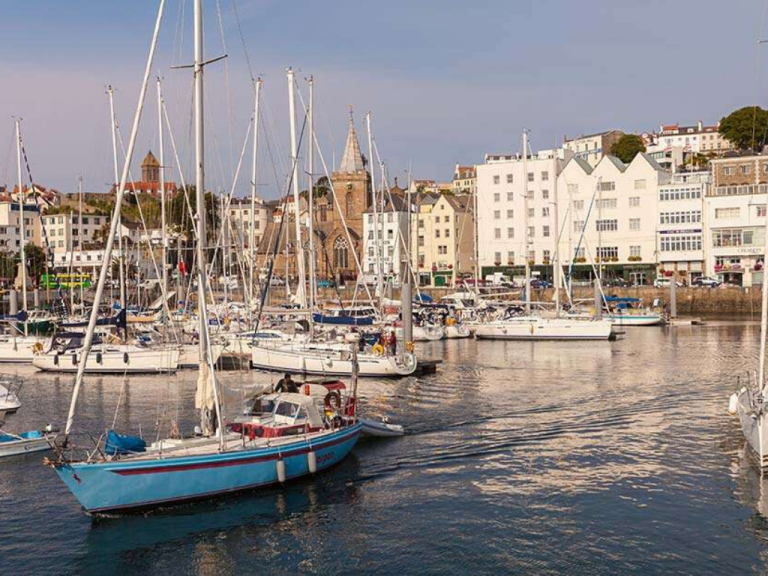 Guided Walks around St Peter Port (rain or shine)
---
The 'jewel in the crown' of Guernsey is St Peter Port - a photogenic town with as colourful history as anyone could imagine.  It cries out to be explored! Tales of bravery, ingenuity and resourcefulness abound.
---
10.30 am every Saturday, 14:30 every Tuesday and 18:00 every Thursday until 31st October.
£10 per person (£2 will be donated to Covid19 appeal).
Walks last approx 1.5 to 2 hours and start from the Guernsey Information Centre.
Accredited Guernsey Guide (13 guides participating).
Private town walks are available upon request.
---
Come rain or shine, just turn up or reserve a place by contacting townwalks@hotmail.com or phone 07781 402823.
The scheduled walks will take different routes most days to discover it's facinating history.
---
Future dates
Saturday 11th July 10:30am until 12:30pm
Tuesday 14th July 2:30pm until 4:30pm
Thursday 16th July 6:00pm until 8:00pm
Saturday 18th July 10:30am until 12:30pm
Tuesday 21st July 2:30pm until 4:30pm
Thursday 23rd July 6:00pm until 8:00pm
Saturday 25th July 10:30am until 12:30pm
Tuesday 28th July 2:30pm until 4:30pm
Thursday 30th July 6:00pm until 8:00pm
Saturday 1st August 10:30am until 12:30pm
Tuesday 4th August 2:30pm until 4:30pm
Thursday 6th August 6:00pm until 8:00pm
Saturday 8th August 10:30am until 12:30pm
Tuesday 11th August 2:30pm until 4:30pm
Thursday 13th August 6:00pm until 8:00pm
Saturday 15th August 10:30am until 12:30pm
Tuesday 18th August 2:30pm until 4:30pm
Thursday 20th August 6:00pm until 8:00pm
Saturday 22nd August 10:30am until 12:30pm
Tuesday 25th August 2:30pm until 4:30pm
Thursday 27th August 6:00pm until 8:00pm
Saturday 29th August 10:30am until 12:30pm
Tuesday 1st September 2:30pm until 4:30pm
Thursday 3rd September 6:00pm until 8:00pm
Saturday 5th September 10:30am until 12:30pm
Tuesday 8th September 2:30pm until 4:30pm
Thursday 10th September 6:00pm until 8:00pm
Saturday 12th September 10:30am until 12:30pm
Tuesday 15th September 2:30pm until 4:30pm
Thursday 17th September 6:00pm until 8:00pm
Saturday 19th September 10:30am until 12:30pm
Tuesday 22nd September 2:30pm until 4:30pm
Thursday 24th September 6:00pm until 8:00pm
Saturday 26th September 10:30am until 12:30pm
Tuesday 29th September 2:30pm until 4:30pm
Thursday 1st October 6:00pm until 8:00pm
Saturday 3rd October 10:30am until 12:30pm
Tuesday 6th October 2:30pm until 4:30pm
Thursday 8th October 6:00pm until 8:00pm
Saturday 10th October 10:30am until 12:30pm
Tuesday 13th October 2:30pm until 4:30pm
Thursday 15th October 6:00pm until 8:00pm
Saturday 17th October 10:30am until 12:30pm
Tuesday 20th October 2:30pm until 4:30pm
Thursday 22nd October 6:00pm until 8:00pm
Saturday 24th October 10:30am until 12:30pm
Tuesday 27th October 2:30pm until 4:30pm
Thursday 29th October 6:00pm until 8:00pm
Saturday 31st October 10:30am until 12:30pm