GHOST TOURS AT SAUSMAREZ MANOR
Sausmarez Manor
Sausmarez Road
St Martins
Guernsey
GY4 6SG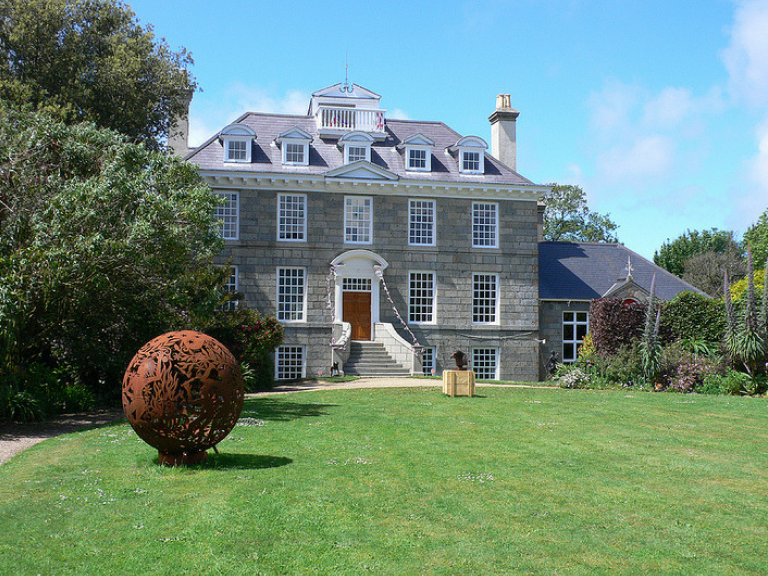 Tour by the Seigneur of Sausmarez Manor, one of the most haunted houses in Britain, booking essential.
Visit the Most Haunted House in the Island conducted by the Seigneur who will be recounting around 10 different hauntings including the nanny of the 28 children, the Haunted Dolls House and the Late Seigneur, etc. with a free glass of wine.
---
Prepare to be spooked on this popular tour of Sausmarez Manor, haunted by ghosts nearly as old as the 800 year old building itself. Discover their fascinating pasts and touch on the history of the House and Island.

Join a group or bring some friends or work colleagues on a Wednesday, Thursday or Friday (depending on the time of year). 
---
Tours start at 6.30pm.
Advance booking is essential due to the popularity of these tours.
Groups are between 6 & 25 people. Don't worry if there is only one or two of you; it is worth ringing, as they will almost certainly be able to make up numbers.
Bespoke tours can be arranged.
Future dates
Thursday 27th September 6:30pm until 7:30pm
Thursday 4th October 6:30pm until 7:30pm
Thursday 11th October 6:30pm until 7:30pm
Thursday 18th October 6:30pm until 7:30pm
Thursday 25th October 6:30pm until 7:30pm
Thursday 1st November 6:30pm until 7:30pm
Thursday 8th November 6:30pm until 7:30pm
Thursday 15th November 6:30pm until 7:30pm
Thursday 22nd November 6:30pm until 7:30pm
Thursday 29th November 6:30pm until 7:30pm