FARMERS AND FISHERMAN'S MARKET
St Martin's Community Centre
St Martin
Guernsey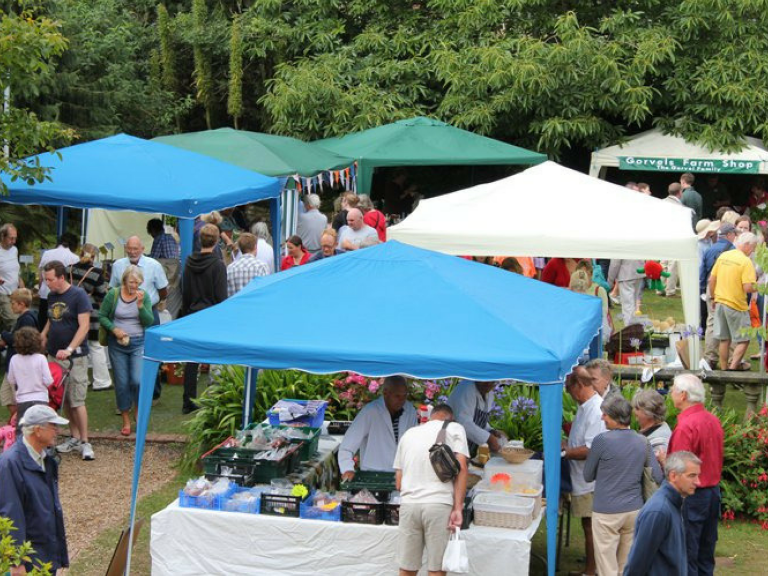 Great local produce at the Farmers' and Fisherman's Market from across the island including fish, sausages, veal, Guernsey beef, fruit, vegetables, herbs, herbal remedies, cakes, pies, bread and lots more.
The Farmers' and Fisherman's Market takes place weekly on a Saturday morning and is very popular.
---
With a wide range of stalls offering fresh locally grown vegetables, locally caught fish, free range eggs, chutneys, honey, hams, exotic plants and shrubs, vegetable plants, bric a braque, bedding plants, home-made cakes, Island knitwear, antiques, bookstalls and health foods can all be found.
---
Opening times are between 9am - 12pm April to September at Sausmarez Manor and October to March at St Martin's Community Centre.
Future dates
Saturday 24th November 9:00am until 12:00pm
Saturday 1st December 9:00am until 12:00pm
Saturday 8th December 9:00am until 12:00pm
Saturday 15th December 9:00am until 12:00pm
Saturday 22nd December 9:00am until 12:00pm
Saturday 29th December 9:00am until 12:00pm
Saturday 5th January 9:00am until 12:00pm
Saturday 12th January 9:00am until 12:00pm
Saturday 19th January 9:00am until 12:00pm
Saturday 26th January 9:00am until 12:00pm
Saturday 2nd February 9:00am until 12:00pm
Saturday 9th February 9:00am until 12:00pm
Saturday 16th February 9:00am until 12:00pm
Saturday 23rd February 9:00am until 12:00pm
Saturday 2nd March 9:00am until 12:00pm
Saturday 9th March 9:00am until 12:00pm
Saturday 16th March 9:00am until 12:00pm
Saturday 23rd March 9:00am until 12:00pm
Saturday 30th March 9:00am until 12:00pm