CHAOS 15
Pleinmont Point
Torteval
Guernsey
Channel Islands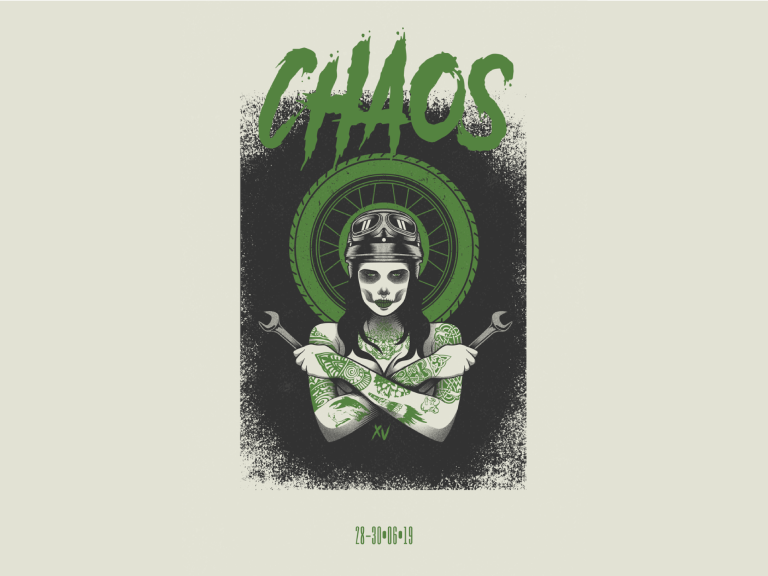 Chaos will be back bigger and better than ever this year, with three days of bikes, booze and bands. Come and listen to a great line-up of local and visiting talent, with plenty of other stuff going on.
---
Chaos is coming at you this year from Friday 298h June until Sunday 31th July 2019 at Pleinmont, Torteval, so if you enjoy motorcycles and music you should be attending the Channel Islands only truly independent music festival.
---
The most amazing festival location on earth mixes beautiful sunsets with screaming riffs and smoking rubber in a relaxed and trouble free environment that is welcoming to all. Inside the biggest tent in Guernsey the Greenman stage will rock your weekend while serving a range of ice cold drinks come rain, hail or blazing sunshine. Whether you are moshing at the front, leaning on the bar, relaxing at a table or having a game of pool, a great time is guaranteed.
There will be shops and stalls to browse, supplies of festival essentials, many activities, and children's entertainment. Dine in comfort in the food tent, whether you want an all-day breakfast, a steak baguette, or a Thai Green Curry, your needs will be satisfied.
Hosts the Greenman Motorcycle Club will have on display the biggest line up of bikes in Guernsey vying for the many trophies and prize money on offer in the bike competition. Whether you like your bikes long and low or jacked up streetfighters, there is always something for everyone. From the latest showroom offering to radical customs, it's all here.
As well as the bike competition there will also be a tattoo competition, a Keg Lift competition, an eating competition, and an under 21 Battle of the Bands.
---
Don't delay, get yours tickets today at www.chaosevents.com.
---