We All Love a #PANTO – Oh Yes We Do
The festive season brings us lots of things – the celebration of Christmas, lots of community get togethers – the colder weather (ugh!) and of course PANTOMIME.
Considered to be a very 'English' entertainment it in fact originated in Italy, as this interesting article from BBC Arts tells us  Where Does Pantomime Really Come From
The great thing about panto is that you are never too old or young to enjoy it.  The kids love the music and bright colours – and of course the slapstick, and come to think so do the grown- ups.
We are fortunate here as we have several theatres in the area who continue the tradition of the Christmas PANTO.
EPSOM PLAYHOUSE brings us PETER PAN this year.
Fly away with us as we take you on a swashbuckling adventure to the magical panto world of Peter Pan. Meet the Darlings, Hook and his crew of pirates, Tiger Lily and her Tribe, The Lost boys and of course the mischevious Tinkerbell in Neverland - second star to the right, and straight on till morning.
BOOKING LINK: http://www.epsomplayhouse.co.uk/node/1850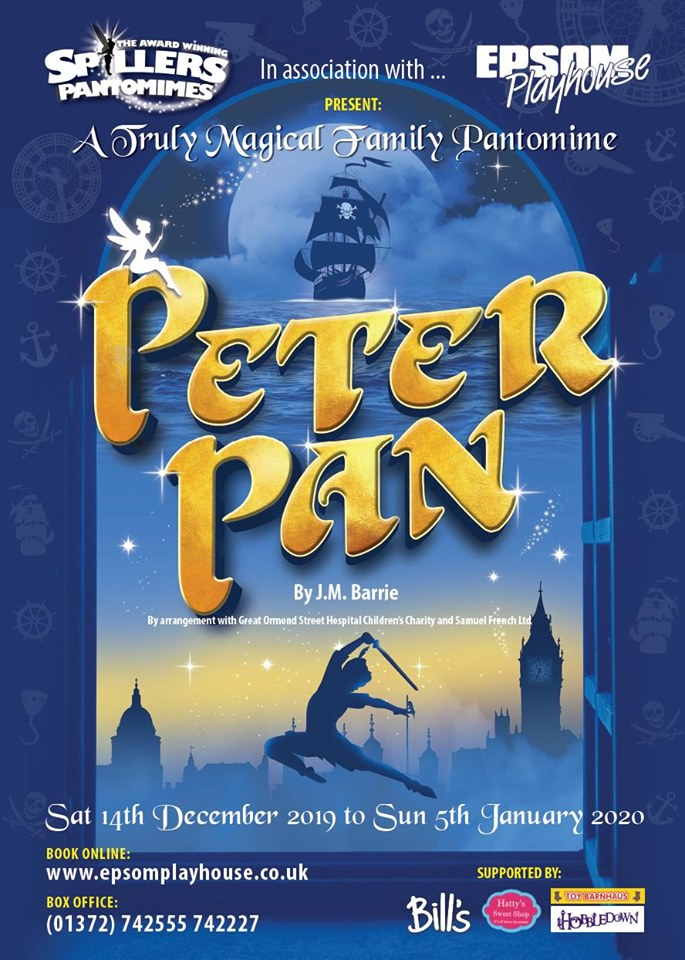 LEATHERHEAD THEATRE brings us SLEEPING BEAUTY:
A classic fairy tale about a princess who is cursed to sleep for a hundred years by an evil fairy, where she would be awakened by a handsome prince.
BOOKING LINK: https://www.theleatherheadtheatre.com/sleepingbeauty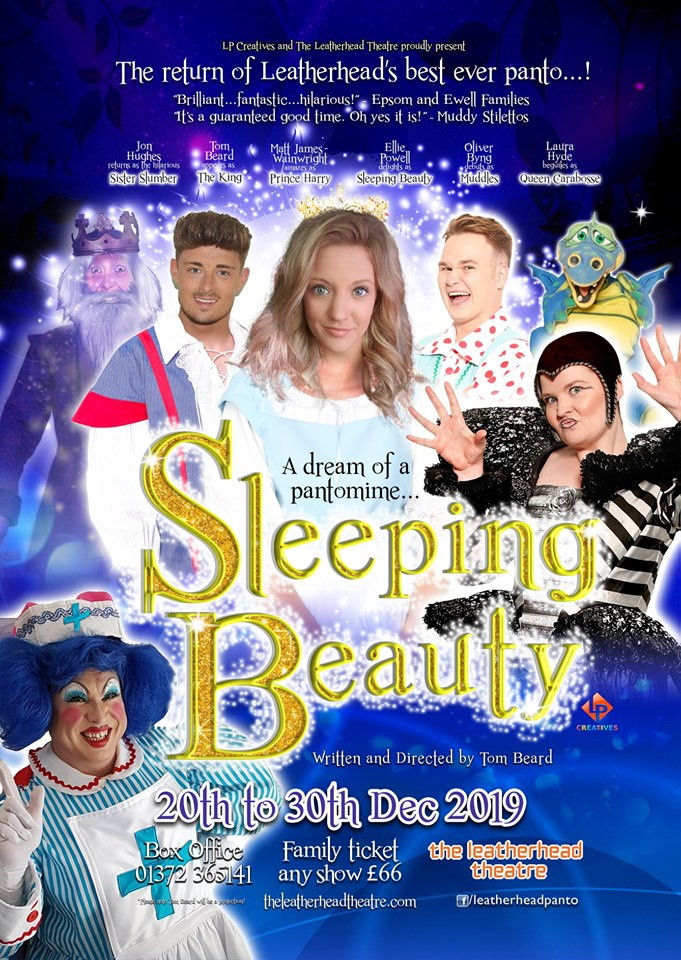 For THE HARLEQUIN THEATRE REDHILL it's Jack and the BEANSTALK.
A Giant Pantomime Adventure! With nothing but a handful of (magic!) beans, Jack must find the courage to slay the evil giant in his quest to win the hand of the beautiful Princess and to free his village of tyranny forever. This Christmas, join our hero on the adventure of a lifetime as he climbs the beanstalk to fame, fortune and true love!
BOOKING LINK: http://www.harlequintheatre.co.uk/whats-on/pantomime/