Walton-May-Pageant – want to be part of it? Ads and stalls info @waltonmaypag
5th March 2015
... Comments
---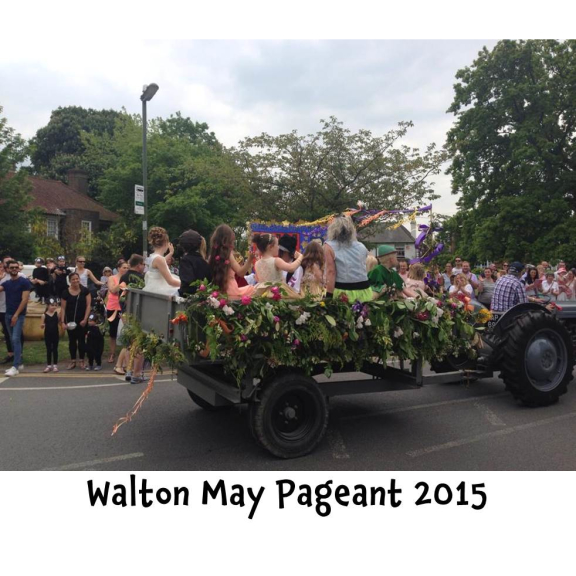 This year the pageant is on Saturday 16th May.
This is one of the largest pageants in the area and is very popular. There is a full procession through the village – and with a fancy dress theme there is always a real carnival atmosphere.
And you could be part of this. This is a great opportunity for you to get your company known in the area:
Advertising – the brochure with around 4000 copies circulated in the locality and sold on the day.
Stalls – for both commercial and community or charity groups. All types of stalls are welcomed – no matter how large or small – ideal chance to show your products or services.
Attach below are the forms and details for the brochure and stall booking.
If you have any queries regarding the brochure adverts contact
Helen on 01737 813843 helenrandrews@aol.com
For queries on the stalls contact
Caroline at Carolinepepper@tiscali.co.uk
Please be sure to state clearly if you are a local non-commercial charity or community group.
Looking forward to a great day and hope to see you there.