V for Victory at WW2 Day – Bourne Hall
16th October 2012
... Comments
---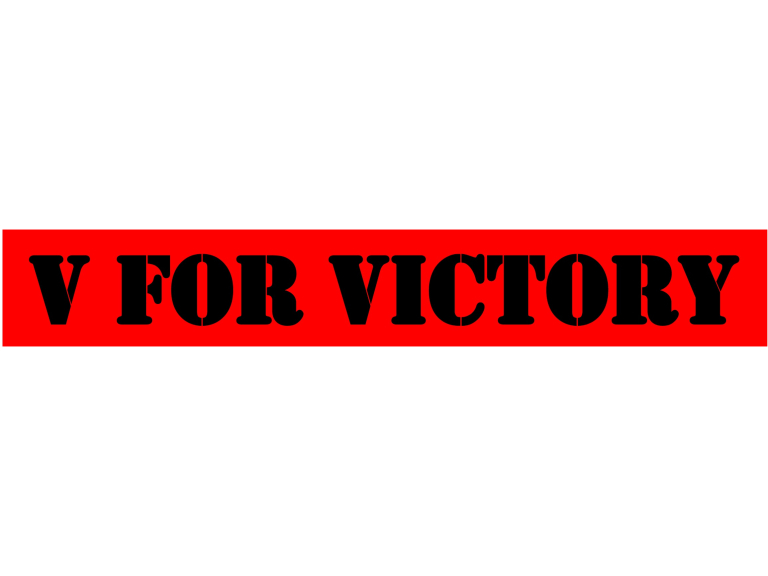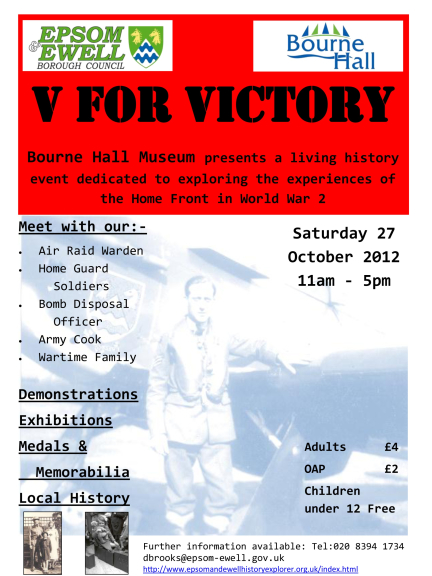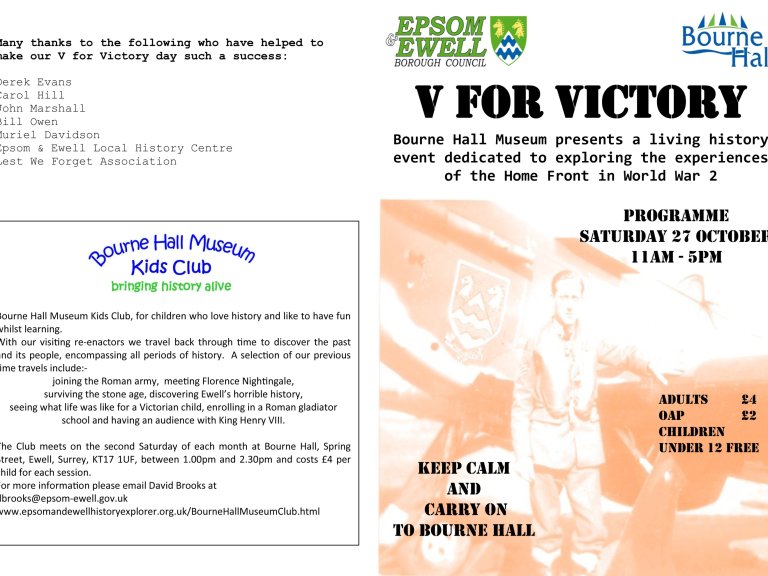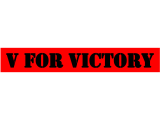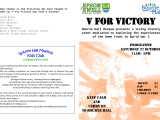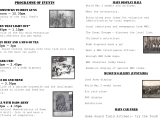 Bourne Hall
WW2 Day
Saturday 27th October
11:00am to 5pm
Demonstrations – Exhibitions – Medals & Memorabilia
We will have at least six re-enactors who will bring history to life, experts in their fields they will be giving talks and demonstration though out the day.
You will get the chance to defuse a bomb if you dare, try Home Guard cooking and drill, also grenade throwing practice.
Displays include many ordinal objects from the time, many of which can be handled.
Get to meet a real life Intelligent' s Officer who during the War tracked and recorded messages from German U Boats.
Exhibitions will include one on The Great Escape partly told by the letters home of Ft/Lt John F Williams to his girlfriend he lived in Ewell and was one of the 50 men who died in the escape attempt.      
See the FLYER and the PROGRAMME for the day below
For further information call 020 8394 1734
Email: dbrooks@epsom-ewell.gov.uk