Top tips to declutter your computer… get rid of the 'virtual dust'
22nd February 2019
... Comments
---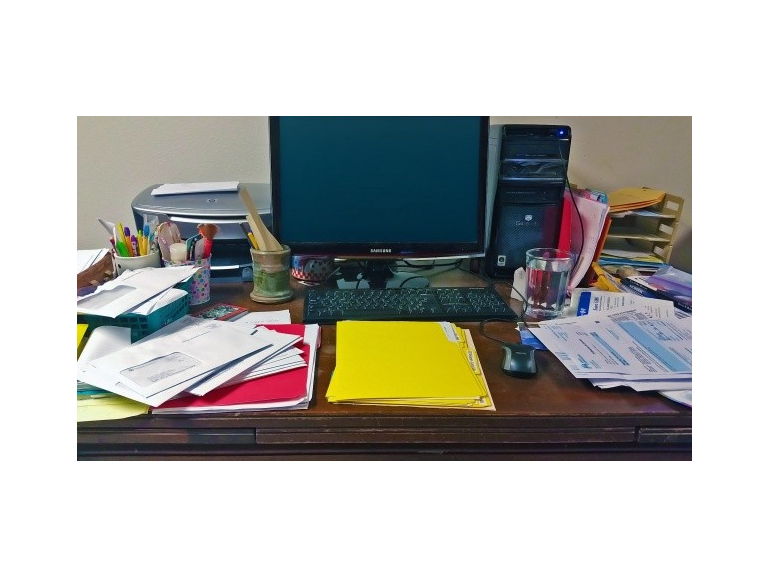 Our business computers do get pushed to their limits. As a business professional I understand that your PC will be used for at least 6 hours a day, 5 days a week and your desktop can start to look a bit crazy. You may think it's important to tidy up your physical work space, but your computer can become just as cluttered. From time to time it is important to remove the virtual dust and get your files in order.
One way to easily declutter your computer is to make sure you have a folder system in place. Make sure you have a folder for every important task and place relevant documents into the correct folder. This will instantly clear down your documents and desktop. I would also recommend you check your 'downloads' folder. This will have every file you have ever downloaded, check through this and delete all irrelevant documents. Top tip: if you have a large number of documents you work on daily you can use tools such a Dropbox or Google Docs to save your work online.
If you can't delete a large amount of documents it may be worth investing in an external hard drive. This is an excellent way of storing important documents that you don't need to use daily. An external hard drive comes in a range of storage sizes so you will easily be able to find one to match your capacity. Bear in mind that a hard drive is a physical item, so if you are someone who constantly loses items it may be worth looking into cloud storage.
If your computer is running slow it can be a good idea to record the number of apps you have on your PC. Go through them and check if all are necessary. Remove the redundant ones and make sure the important apps are up to date. Your computer will instantly run much faster and there will be no unnecessary battery drain.
Is it time to clear down your computer? At Applewood IT my team can help your business to set up your IT systems and make sure they are security protected.
Call 020 3141 8833
Or visit http://apple-wood.co.uk/ to see our full range of services.