Tim Vine takes to the Hills after charity laughathon in aid of The Children's Trust @childrens_Trust @RealTimeVine
3rd February 2016
... Comments
---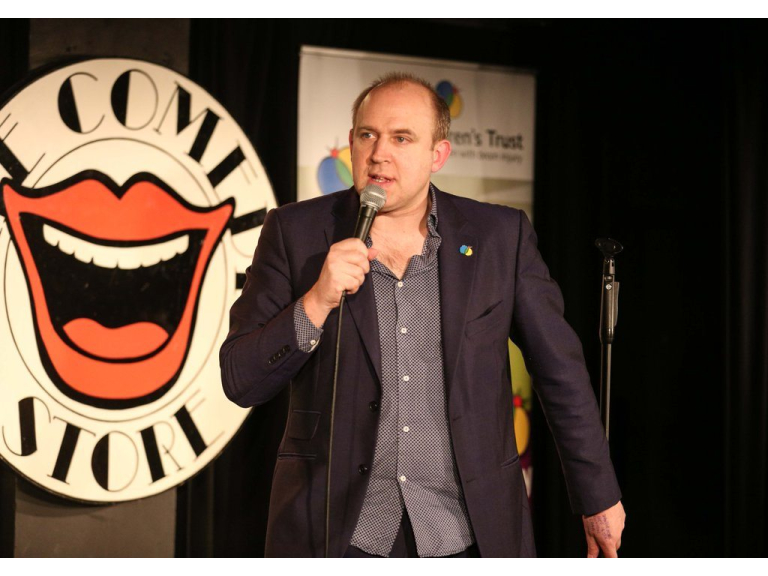 Comedian Tim Vine was joined by TV funny man Harry Hill and Aussie mirth-maker Adam Hills last night (1 Feb), for a one-off charity gig in aid of The Children's Trust.
Award-winning comedian Tim Vine hosted the sold-out gig at The Comedy Store in Central London in aid of The Children's Trust, a charity which Vine and Hills are involved with that supports children with brain injury. Other top notch acts included Charlie Baker, Angela Barnes, Sally Anne Hayward, Mandy Muden, Tom Lucy and Elliot Steel. 
Vine said: "It was a truly fantastic night, 'surrounded by hills' – the crowd seemed to be laughing their socks off! The Children's Trust is a charity very close to my heart. Adam and I have been to their rehabilitation centre in Surrey a number of times, met some of the children there and seen first-hand the fabulous work that they do. It's a special place and I was really keen to get involved some way. I'm delighted it was a success."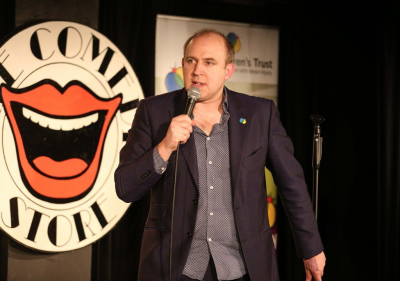 Tracy Poulton, Fundraising Manager, said: "We're thrilled to have had such a great line-up. Tim and the other comedians have done a really fantastic job and generously donated their time to help raise money. Tickets sold out in just a few days, and the audience were really interested in finding out more about The Children's Trust and what we do. It was a great night. Hopefully we can do more nights like this in the future." 
To find out more about The Children's Trust events, visit www.thechildrenstrust.org.uk 
About The Children's Trust:
The Children's Trust is the UK's leading charity for children with brain injury. Every year we support thousands of children and families across the country. We provide rehabilitation to help children make the best recovery possible after an accident or illness – both at our national specialist centre in Tadworth, Surrey and in the community. We run a special school for children with profound and multiple learning difficulties and provide transitional medical care to children with complex health needs. The Children's Trust has an extensive research programme and offers online support for families across the UK.