Tim Vine hosts The Comedy Night for @Childrens_Trust #Tadworth
8th February 2017
... Comments
---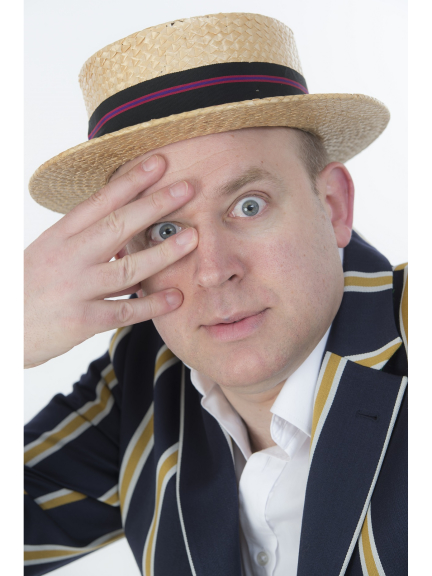 Famous for his one liners and never-ending stream of props, funny-man Tim Vine took time out of his busy schedule on Monday (6 Feb) to host The Children's Trust Comedy Night. Held at The Comedy Store, London, the event raised almost £10,000 for children with brain injury.
 
Having sold out within weeks, the evening was attended by 400 comedy buffs and charity supporters who were keen to see the line-up of top class comedians all whom donated their time for the charity. Acts included Adam Hills (The Last Leg) supporter of The Children's Trust, Charlie Baker, Angela Barnes (Newsjack), Tom Lucy, Elliot Steel and comedy sketch group Birthday Girls.
 
Tim Vine said: "Lots of us have hurdles to overcome in life, but to have such a huge set back, a brain injury, at such a young age is unimaginable. I've been to The Children's Trust and they do fantastic work. I'm delighted that we were able to do something that will help in some small way. It was an amazing night, and it's always great fun to play the iconic Comedy Store. The audience loved it. They laughed at my jokes too, which is always a bonus."
 
Tracy Poulton, fundraiser from The Children's Trust said: "It was a fabulous evening and we're delighted to have raised nearly £10,000. We're extremely grateful to the comedians for generously giving their time, and those who came along to support The Children's Trust. We couldn't have asked for a better night."
 

About The Children's Trust
The Children's Trust is the UK's leading charity for children with brain injury. Every year we support thousands of children and families right across the country. We provide rehabilitation to help children make the best recovery possible after a serious accident or illness, both at our national specialist centre in Tadworth, Surrey and in the community. We run a special school for children with profound and multiple learning difficulties and provide transitional medical care to children with complex health needs. We have an extensive research programme and provide online support for families all over the UK.