The Sunnybank Trust launch their new allotment for the learning disabled community in #Epsom
20th July 2021
... Comments
---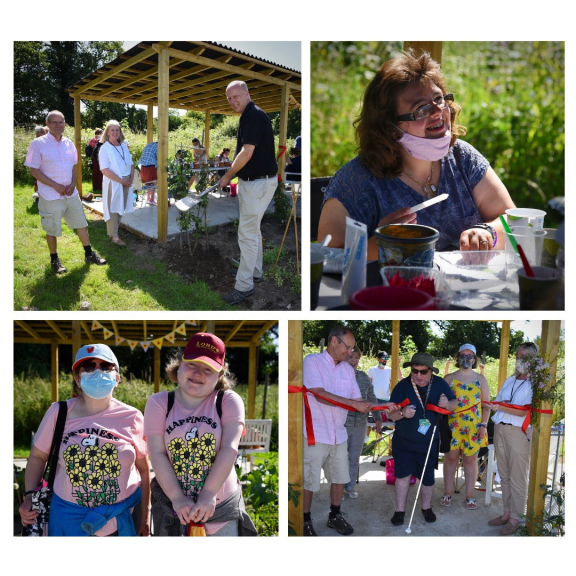 The Sunnybank Trust is a local charity dedicated to supporting adults with learning disabilities in the local community to live without prejudice and have confidence, opportunities and control over their own lives.
Highlighting the generosity of our community, the charity was kindly gifted an allotment plot in Epsom last year. Through donations including the Lara McNamee Memorial Fund and the Rotary Ewell, the charity has spent some time carefully planning and developing the plot in time for the Summer months.
With the help and advice of many kind gardeners, the charity now has a space that is fully accessible for wheelchair users and those with mobility issues. The plot provides a place to grow plants, friendships and confidence as well as a covered area to sit and enjoy nature at its best.
Sunnybank CEO, Dorothy Watson says of the gift "Having access to an allotment will offer our members the opportunity to develop new skills and improve their wellbeing, all the while growing their own fruit and vegetables. It's a wonderful opportunity for us all".
Officially launched on Friday 16th July, MP Chris Grayling and Councillors Steve McCormick and Bernie Muir attended the plot alongside Sunnybank staff, volunteers and members to cut the ribbon.
If you would like to hear more about The Sunnybank Trust and the work they do, visit http://sunnybanktrust.org
If you would like to donate gardening supplies, seeds or plants, please email info@sunnybanktrust.org
Note: photos attached, courtesy of Richard Lea