The Magic Of The Movies summer workshop at Bourne Hall #Ewell @epsomplayhouse
26th June 2015
... Comments
---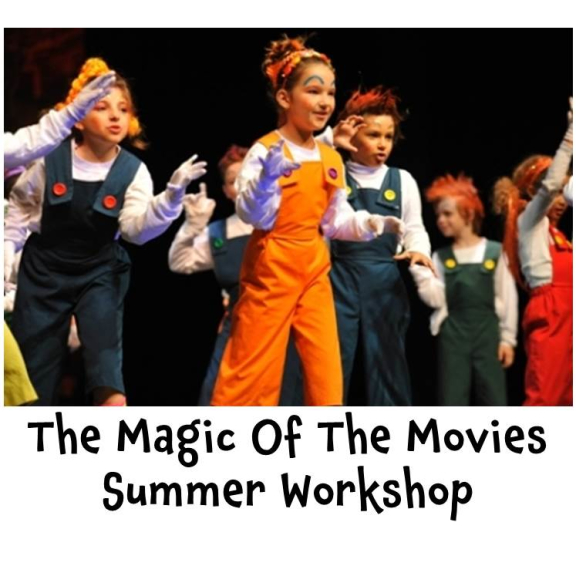 PLEASE NOTE
2/7/15 advised this has unfortunately been cancelled.
A musical theatre course for children will be held at Bourne Hall this August, run by the award winning team behind the hugely successful Epsom Playhouse pantomimes. 
( see attached download)
The Magic of The Movies will be a five day course of singing, dancing and acting for children 6 to 16 years old. The daily course will run from Monday 3 to Friday 7 August at Bourne Hall in Ewell Village from 10am to 4pm each day. 
PDM Workshops have been producing Children's Musical Theatre workshops for over 15 years and this year they are delighted to be in Ewell for the first time, in the newly renovated Bourne Hall.  Bev Berridge, who is founder of PDM Workshops, is also the Production Director of Spillers Pantomimes who for the last few years, has produced the first class professional pantomime at the Epsom Playhouse.  Bev was introduced to Bourne Hall during rehearsals for last year's pantomime and was so impressed with the venue's new performance facilities he decided that it would be perfect for one of their summer workshops. 
Bev said: "These workshops are aimed at children whether they have done anything before or just love to sing, dance and act. Our experienced professional teachers work with the children in a fun environment, singing, dancing and acting and over the week we produce a full musical theatre production.  One the final evening we invite the parents, friends and family to come along and watch what the children have been doing.  Now, with Bourne Hall's new auditorium this will be a fabulous evening in a really professional environment.   We use the children to do everything and we utilise all of the technical equipment we can, lights, sound, microphones etc.  This really is a great opportunity for children to experience 'real' theatre for themselves in a safe and professional environment.   You never know I may find the new star for this year's Beauty and The Beast pantomime at the Epsom Playhouse! 
"This year the theme is 'Magic of The Movies' – and we plan to take classic and well known musical movies like Hairspray, Grease, Annie, Shrek, The Wizard of Oz, The Lion King, Bugsy Malone and just have fun with them.  There's plenty for everyone to do; we are aware that not everyone wants to sing and other just want to dance so we ensure everyone has fun."
The workshop costs £130 for the week with a discount for siblings. Places are limited but can be booked by emailing pdmworkshop@btinternet.com or ringing 07748 678214.