The Bepuzzled Treasure Trail, free contactless family adventure in #Epsom Solve the mystery and get a chance to win a Nintendo Switch @Go-Epsom
4th August 2021
... Comments
---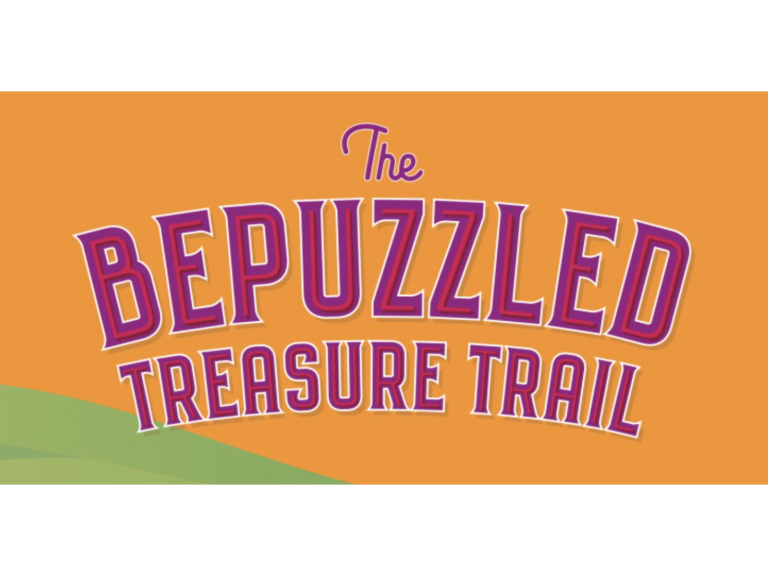 The Bepuzzled Treasure Trail, a free contactless family adventure, is now LIVE around Epsom town centre. Solve a mystery and find the lost treasure for your chance to win a Nintendo Switch.
Welcome to the Bepuzzled Treasure Trail! If this your first of our QR code trails please read the 'How to Play' below to get started. 
This trail is an interactive story, as you visit the vehicles (in any order) you'll learn more about Ollie and Izzy's journey, be able to solve tricky riddles and take special selfies. Then, when you've visited them all, you'll be able to download a free digital storybook that concludes the story.
Time to set off on the trail! We've placed 10 steamtabulous vehicles around these parts and it's your job to hunt them down and help our heroes solve the riddles!
To take part simply:
1. Visit the vehicles using the map, in any order.
2. By scanning their QR codes with your phone's camera (or typing the URLs, printed under the QR codes, directly into your browser's address bar) you'll learn about the story and be able to take selfies. 
3. When you've visited them all you'll be able to enter the Nintendo Switch competition and download your free storybook.
For full details on how to enter visit: https://highstreetsafari.com/locations/epsom2