Rosebery Housing Association Celebrates 25 Years Of Providing Homes And Working In The Community @RoseberyHousing #Epsom
Rosebery Housing was formed on 14 February 1994, 25 years ago! 
We've put down strong roots and have become a respected business in Epsom and the wider community. We are proud to be a sustainable business that forges strong local partnerships, works closely with our residents and communities and creates local jobs. 
The core values that have guided us will continue to steer the way we work and behave – they guide the way we treat one another, our residents and everyone we come into contact with. They are the cornerstones of our organisation: 
Excellence in customer care – We listen and include our customers in the design of some features of their homes, so they have a direct say in shaping services and ensuring choice where achievable at a price that is competitive and good value. 
Achievement – We set ourselves challenging targets, compare ourselves with others and continually improve our individual skills and collective performance. 
Communication – We actively listen, communicate effectively and positively – 'can do' creating credibility and trust. 
Respect and diversity – We believe that our strengths are not only in our similarities but in our differences, ensuring that individuals, groups and communities are valued and that differences are embraced. 
In this country there is currently an annual shortfall of 145,000 affordable homes. Against a challenging backcloth of cuts to services and limited land availability, and our local authority partners coming under increasing financial pressure, we will continue to look creatively at how we work with our partners in order to provide much needed accommodation. 
We have focused on addressing the housing shortage in Epsom and outlying areas, building new housing developments and working with the local community. We helped to transform five of Epsom's former psychiatric hospital sites into impressive housing estates and, more recently, we transformed an old garage site on the Longmead estate into good quality, modern homes. Completed last year, this comprised five houses for shared ownership at Wren Close and six apartments for affordable rent at Teddington Close.  
Rosebery launched its own in-house repairs and maintenance service, Rosebery Repairs, which meant that we had much greater control of the workforce to go the extra mile for our customers. That same year, Rosebery was shortlisted for the Best Customer Impact award for refurbishing West Hill Court into 33 units of quality temporary accommodation – and we went on to win the prestigious prize. 
Our community work is an important part of what we do and includes initiatives such as:
Employment fairs to help residents into work, training or volunteering opportunities.
Community events such as the Picnic in the Park to mark the Queen's Jubilee.
Providing Christmas events and celebrations for our older and more vulnerable residents. 
Deborah Pike, Rosebery's Chief Executive, commented: "Rosebery is committed to the local community; our residents deserve quality services, so we are delighted when we receive good external recognition of the quality of our services. We will continue to explore with our partners how we can provide good quality, affordable accommodation to meet local demand and address the housing shortfall. We will continue to live and work according to our values and I look forward to seeing what we can achieve in the next 25 years."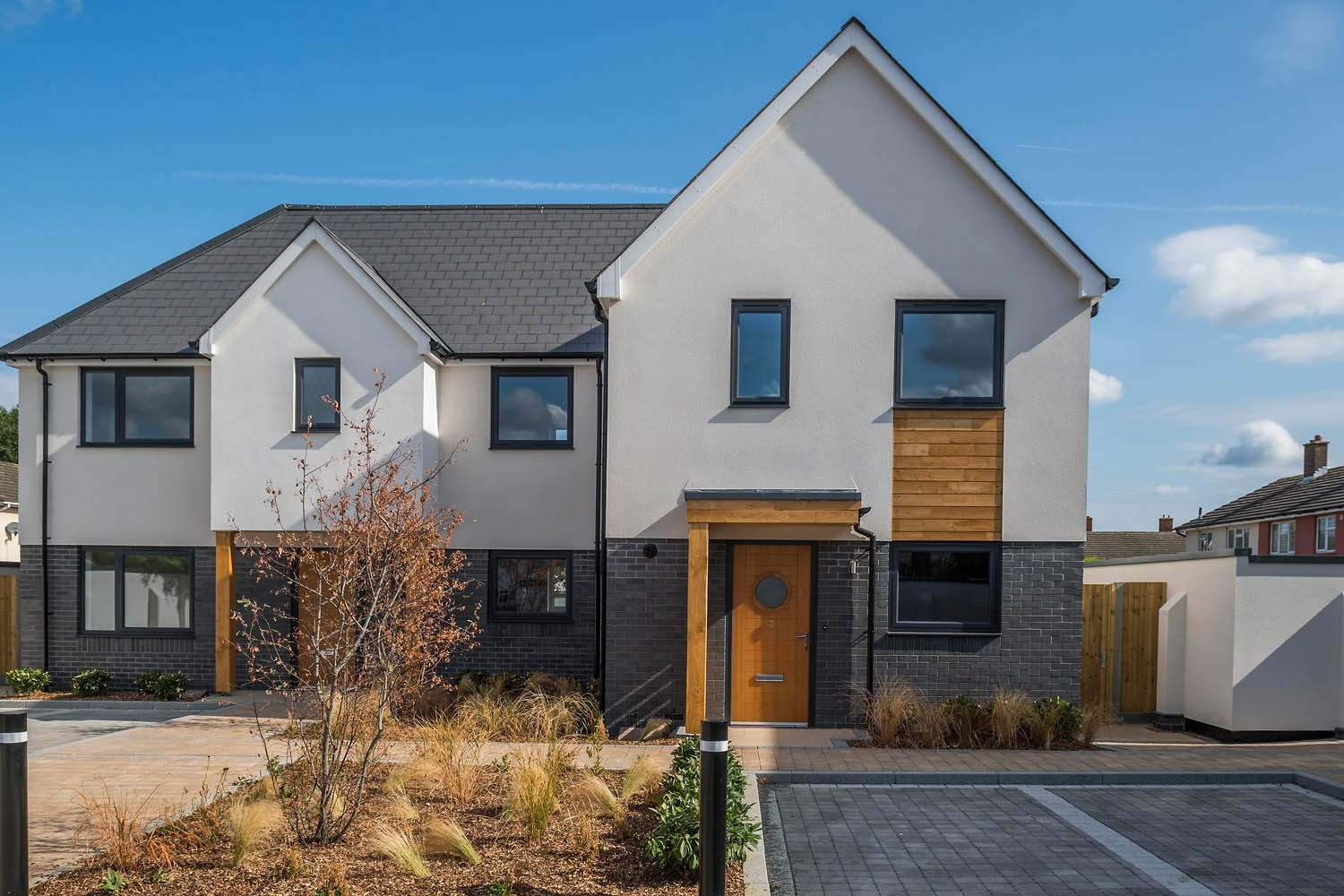 Exterior of a Rosebery shared ownership house completed in 2018 
Info: 
Rosebery Housing Association was formed in 1994 with the transfer of local authority housing stock from Epsom and Ewell Borough Council. Rosebery today owns more than 2,300 affordable homes across Surrey and West Sussex, ranging from one-bedroom flats to four-bedroom family homes. We are a charitable registered provider and committed to providing good quality homes and services. The focus of our property portfolio is in Epsom and Ewell, where we own most of the affordable housing. We are proud to be a local business that creates sustainable communities by forging strong local partnerships, working closely with residents and communities and creating local jobs. We are regulated by the Regulator of Social Housing, which is the regulation directorate of the Homes and
Communities Agency (HCA).