The great music of The Kinks Lives on @KASTOFFKINKS @EpsomPlayhouse
18th June 2015
... Comments
---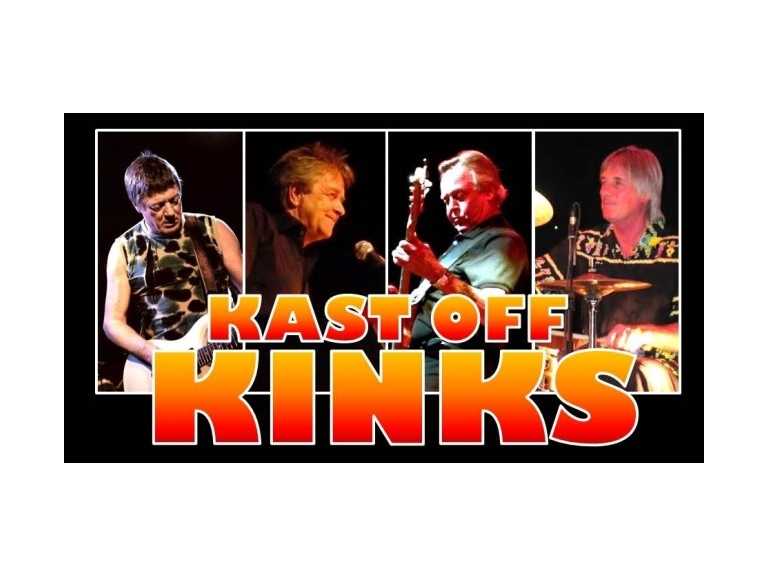 Do you remember the wonderful music of the 60's, 70's and 80's, the great bands which were around then and whose music lives on? 
One of those bands was The Kinks. From their first hit 'Hey You Really Got Me' (I can hear your feet tapping already) in 1964 through to 'Come Dancing' in 1983, The Kinks were regulars in the charts and  pulled great audiences at their gigs.
The Kinks will hold their name in music history. A truly original sound – great diversity with their songs – and amazing and humorous lyrics.
The group finally disbanded in 1996 when the Davies brother went their separate ways. But their music lives on with The Kast Off Kinks.
Over the years The Kinks had various line-ups and it is many of these ex-members, together with other musicians of that era, who have joined to form The Kast Off Kinks.
Mick Avory on drums was known as the definitive Kinks drummer being with them from 64 to 84. Jim Rodford played bass from 1978 through to the 90's and was also a founder of The Argents in the late 60's. Ian Gibbons was on The Kinks keyboards for 10 years. John 'Nobby' Dalton had a year as a Kink in 1966 temporarily replacing Pete Quaife due to injury, and then returned to them as the permanent bass player for the late 60's and into the 70's. And Dave Clark (don't confuse him with Dave Clark 5) the founder of The Noel Redding Band who has worked worldwide and spent time with The Beach Boys in California.
These professional musicians lived the era – and they bring you the classic music of The Kinks with their stage show.
Take a look at The Kast Off Kinks and watch their video of Lola – you will be impressed
So if you want a really good night out with great music  -
Visit Epsom Playhouse and book your ticket for
The Kast Off Kinks
http://www.epsomplayhouse.co.uk/3489/shows/kast-off-kinks.html