Residents are thanked for increasing recycling rate to 53%! In #Epsom @EpsomEwellBC
29th May 2019
... Comments
---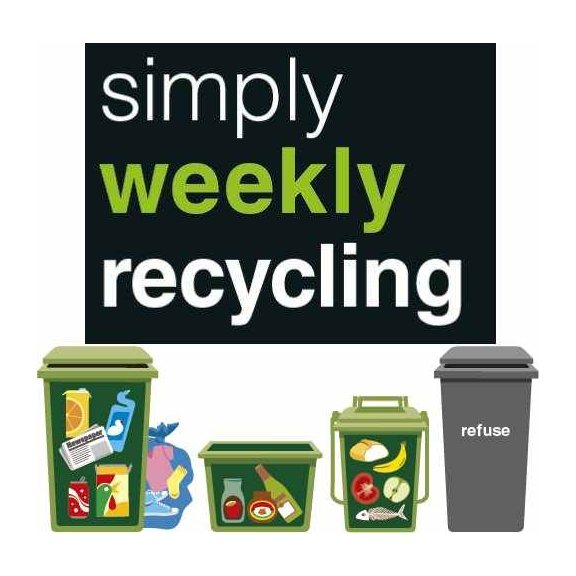 Epsom and Ewell residents are among the best recyclers in the UK with much higher recycling rates than the national average according to the latest data. 
Since moving to weekly collections of household rubbish and recycling in 2017, household recycling in the borough has increased to 53%, compared to the national average of 46%. 
"This is fantastic news and contributes to a greener environment for everyone" says Councillor Neil Dallen, chairman of the Environment and Safe Communities Committee 
"Our recycling and waste service is a key priority. Enormous credit must go to all involved in helping recycle such a high proportion of our domestic waste and reducing the rubbish that has to be disposed of. Since our 'Simply Weekly' collection changes were introduced, the borough's recycling rates are going from strength to strength".
"The Government has a recycling target of 50% across the UK by 2020 and, while the borough is already achieving more than that, we must not be complacent as there is already suggestions that the target will increase still further, possibly to 60% 
"We're now urging even more residents to recycle their left over food waste. The food deposited in the recycling caddy is anaerobically digested to become useful compost and the process also creates methane gas, which is safely captured and burned to generate electricity – far better than food waste being incinerated or rotting in landfill and releasing environment damaging gasses. 
"We're also asking residents to recyclable carefully. Putting contaminated waste (such as liquids) into your green bin can result in a whole lorry load being rendered unrecyclable. And putting the wrong items into the recycling bin can have a knock on effect at the recycling plant. The plant machinery used to sort the various materials uses technology to differentiate the items and introducing another substance into the sorting process without calibrating the machinery can cause significant problems" 
"The message is clear…  Check it out before you chuck it out!"