Ramble on – resurfaced footpaths at Horton Country Park @EpsomEwellBC
10th February 2020
... Comments
---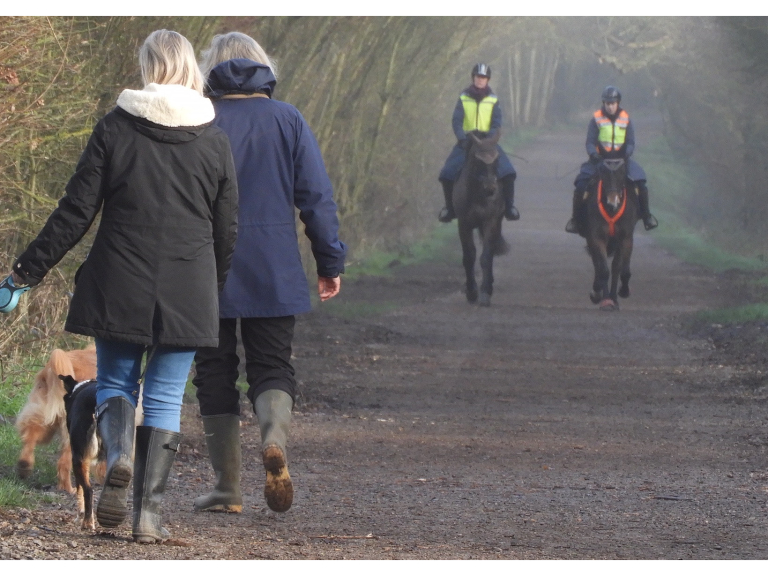 Over 4,300 metres of footpaths in Horton Country Park have now been resurfaced, funded by contributions from the Community Infrastructure Levy, money raised from developers as part of the planning permission for developments within the borough. Community groups, supported by councillors, can apply for the funding of local schemes to benefit their community.
Prior to restoration, the paths' surface was in a poor state and in wet weather became very muddy, riddled with large puddles and in places the hard core base layer was protruding.
Limestone scalpings, off-cuts or shards created by dressing stone for building work and from quarry waste, were used to resurface the paths. The use of this material for off road countryside routes is standard, providing a stable, long lasting and hard wearing surface suitable for pedestrians with stout footwear, all terrain push chairs and wheelchairs, mountain bikes and horses.
Over time the surface will further smooth out and will last for many years with minimal maintenance.
Councillor Eber Kington, Chairman of the Strategy & Resources Committee, said "Local councillors nominated projects for funding in their respective wards based on discussion with local people and I am delighted by the success of this scheme which will contribute to the physical and mental wellbeing of local residents by ensuring that they can continue to access the park to unwind, enjoy the outdoors and undertake a safe and enjoyable walk"