Prudential RideLondon-Surrey 100 cycling- around the area – some roads may be closed Sun 4th Aug… @RideLondon
25th July 2013
... Comments
---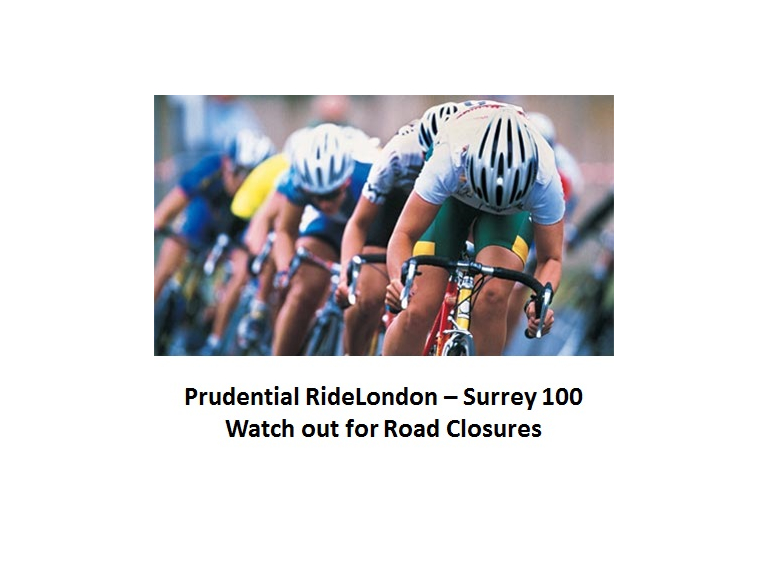 The Prudential RideLondon-Surrey 100 and Classic cycling events, which is part of an annual world class festival of cycling is coming our way. The first event will see 20,000 amateurs cycling a 100-mile route from London to Surrey. Cyclists will start their journey at the Queen Elizabeth Olympic Park, through London and into Surrey at Hampton Court Bridge. The cyclists will then go through Walton-on-Thames, Weybridge, West Horsley, Leith Hill, Box Hill, Leatherhead and Cobham before heading back into Surrey towards the finish on The Mall.
Later that same day, 150 elite professional cyclists will take a similar route, with an extended three-lap loop around Leith Hill.
A great day of exciting cycling – but there will be road closures.
For details on the event visit:
Prudential RideLondon – Surrey 100
For details on the roads:
Prudential RideLondon – Road Closures
So avoid the closures and delays – you could pop into Epsom and visit the
It's on that Sunday in the Epsom Market Square .. drop in and bag a bargain