Opera, Abba And Jazz @epsomPlayhouse has it all in Feb #supportlocaltheatre
5th January 2016
... Comments
---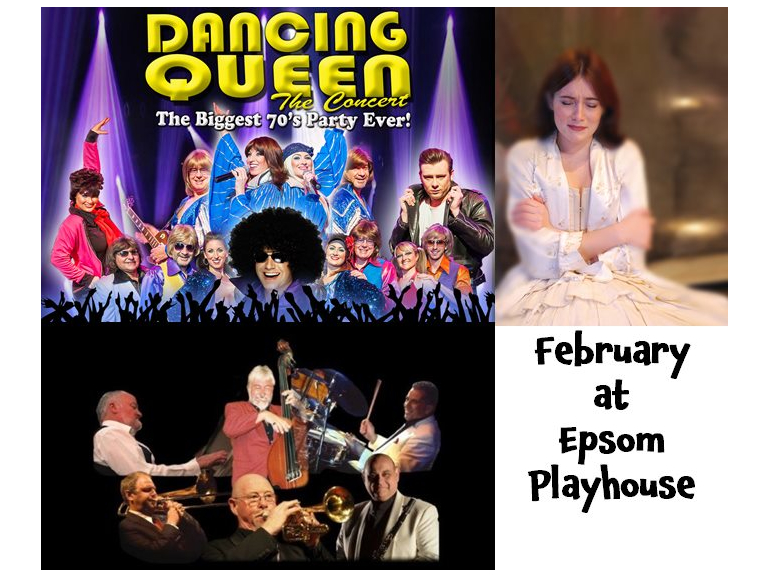 Opera, Abba and Jazz are all on the calendar this February at the Epsom Playhouse proving once again what an eclectic mix of shows the theatre puts on. 
On Thursday 4 February Merry Opera makes their debut visit to the Epsom Playhouse with Puccini's classic La Boheme. This is hailed as one of the great romances in opera, a captivating tale of the comedy of everyday life, cut short by tragedy. A chance meeting leads to a joyful, passionate and ultimately desperate love affair. Through this heart-breaking story the bubbling, carefree exuberance of four young, penniless Latin Quarter students, matures into moments of jealousy and anger, turning finally to real shock at the premature death of Rodolfo's first love, the beautiful Mimì. Director Christopher Cowell created this translation especially for Merry Opera. His international career spans the USA, Denmark, Portugal and France, and he has directed his own adaptations for Covent Garden and Glyndebourne. 
With stunning costumes and plenty of glitz Dancing Queen The Concert at the Epsom Playhouse on Saturday 6 February is the golden age of pop revived. Prepare for an action packed party show featuring all the greatest hits from Abba, Grease and the 1970s hitmakers. Featuring classics including Dancing Queen, Waterloo and Mamma Mia, along with Seventies hits, Greased Lightning, You're the One That I Want, Car Wash, YMCA and Boogie Nights this will be the biggest Seventies party Epsom has ever known! 
On the Epsom Playhouse stage on Friday 26 February The Stars of British Jazz recreate traditional jazz as made popular in Britain in the 1950s and 1960s, which became known as 'British Trad'.  From this period appeared bands that dominated the British jazz scene for many years, such as the bands of Kenny Ball, Chris Barber, Acker Bilk, Terry Lightfoot and Humphrey Lyttelton, all of whom became highly respected on the international jazz scene. The Stars of British Jazz is a band comprising of a mixture of past and present members of these famous bands together with younger, top class ability musicians of today, all of whom have previously worked together in various bands over the years. It is the bands intention to keep this wonderful music alive by presenting a programme performed with all of the original creativity and energy to reflect this era. 
Tickets for these shows are on sale now and can be booked at: www.epsomplayhouse.co.uk or by ringing the Box Office on 01372 742555/742227.