New CEO Kathryn Beldon takes the reins of Epsom & Ewell @EpsomEwellBC
Epsom & Ewell Borough Council is pleased to announce that Kathryn Beldon is to be its new Chief Executive Officer.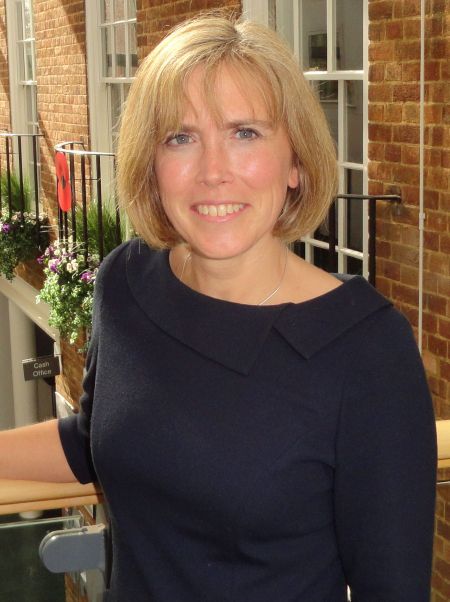 Kathryn is currently the Council's Director of Finance and Resources and has been appointed following a rigorous recruitment process that included, for the six shortlisted applicants, separate interviews with Councillors, senior managers and an independent recruitment agency. 
The appointment was ratified by full council on Tuesday evening (07 March). 
Kathryn joined Epsom & Ewell Borough Council in 2014. Previously she had worked for Shepway District Council for a number of years, latterly as Deputy Chief Executive. Kathryn's career has focussed on the public sector and the police force. 
Councillor Eber Kington, Chairman of Strategy and Resources Committee, chaired the Appointments Panel and said, "We are delighted to have appointed Kathryn Beldon as our new Chief Executive. Over the past two years, Kathryn has headed our finance team with great skill and authority and managed the finances in a very disciplined and efficient way. Despite some very challenging reductions in government funding, her commitment to finding new ways of delivery and to developing new sources of income has ensured that all our services have been retained. 
"She has also been supporting our staff development programme, developing our senior managers as they also meet the challenges of doing more with less. Kathryn has a clear vision of how the Borough Council will continue to serve our residents, based on a practical yet dynamic and entrepreneurial financial strategy that recognises the need for the Council to become even more self-sufficient in the future". 
Kathryn commented, "I am absolutely thrilled and honoured to be appointed Chief Executive of Epsom & Ewell Borough Council. Whilst the future of local government remains challenging, this council has an ambitious agenda and I'm looking forward to working with councillors, staff and our partners to deliver these plans which will benefit residents and local businesses". 
Kathryn is a keen horsewoman and spends much of her leisure time enjoying her riding. 
The requirement for a new Chief Executive Officer followed Frances Rutter's decision to pursue her career as CEO at NESCOT. Kathryn takes over the role on 3 April.