Michael Armstrong singer/songwriter #Banstead releases new single - Little Girl (Bells of Christmas) @Mike73Armstrong
Popular Banstead singer songwriter, MICHAEL ARMSTRONG has made another amazing connection with the artists who have most inspired him , namely THE BEATLES and PAUL McCARTNEY.  A few years ago, Michael performed along side his hero, Paul McCartney at the Buckingham Palace Jubilee concert and now he has been asked by Debbie Greenberg, the daughter of the owner (in the 1960's) of  the world famous Cavern Club, where The Beatles made their name, to record a special song written and presented to her as a Christmas present by her father 50 years ago.  It's coming up for the 60th anniversary and Michael  has teamed up with the legendary Brian Bennett from The Shadows (who played at the venue many time), plus Warren Bennett (The Shadows, Cliff Richard)  to record the track. It was appropriately mastered at Abbey Road Studios and  is being released as a  single for Christmas as part of this commemoration. 
Michael premiered  'Little Girl (Bells of Christmas) with a live performance at a packed Cavern Club to Liverpool/Beatles related dignitaries last month and it received a fantastic reaction. The song is being released in association with the venue on 2nd December along side Debbie Greenberg's new book 'Cavern Club: The Inside Story' 
Michael's says he is honoured  to be involved with this amazing historic project. It's another dream come true (meeting Paul McCartney at Buckingham Palace was pretty unforgettable too)! 
The single will be released on 2nd December on all usual digital outlets such as iTunes and Amazon and  as a very special signed collector's limited edition CD single, which is available now exclusively to pre-order via Michael's PledgeMusic.com site, while stocks last 
http://www.pledgemusic.com/projects/michael-armstrong
Celebrating 60 years of one of the most famous clubs in the world…..The Cavern
LITTLE GIRL (BELLS OF CHRISTMAS)
The Lost 1960's Song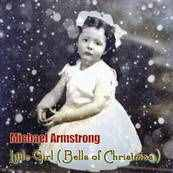 MICHAEL ARMSTRONG
Featuring The Shadows' legendary drummer, Brian Bennett & Warren Bennett
Single video trail: https://youtu.be/brTflnlJ2Ik 
Released 2nd December 2016 
CAVERN CLUB: THE INSIDE STORY
The Book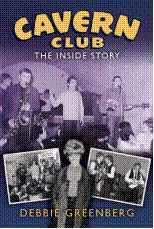 The Book 
As a teenager Debbie Greenberg spent far too much time at the Cavern Club in her hometown of Liverpool, England. It was already the most famous music club in the world, where she had been dazzled by the Beatles' debut performance and had witnessed their rise to stardom for two years before watching the local heroes leave home. 
Then in 1966, after the previous owner declared bankruptcy, her father asked her out of the blue if she thought it would be a good idea to take over the club. It was an offer she couldn't refuse. She'd been a Cavern fanatic since it was a jazz club, hardly missing a lunchtime or evening rock session until its closure a few weeks before - amid mass protests by Liverpool youth. 
Now she was suddenly part of a new family business, faced with the task of helping to breathe new life into a dilapidated rock 'n' roll shrine and build on the legacy of the legendary Mersey Beat. 
This first-hand account of her ten years frequenting and eventually helping to run the original Cavern Club is the authentic inside story of the Beatles launch pad, full of triumphs and failures - and surprise celebrity encounters. 
The book is richly illustrated with dozens of photos, posters and press clips. 
Whether you were there at the time, watched the birth of the Beatles and Mersey Beat from afar, or want to know more about a club that changed the music industry forever – 'Cavern Club: The Inside Story' is a fascinating personal look at ten years in the life of the most famous club in the world. 
The Lost 1960's Song 
In 1967, the owner of Liverpool's famous Cavern Club, and friend of The Beatles, Alf Geoghegan wrote and recorded a song for his daughter, Debbie, for Christmas. For close to half a century that song has remained unheard outside of the immediate family. 
Several years ago, Debbie and her husband Nigel met singer/songwriter, Michael Armstrong (www.michaelarmstrongmusic.co.uk) and they have since become huge fans of his music, even organising Michael's debut album launch at The Cavern. 
Last year, Debbie presented Michael with a copy of her father's Christmas song, which Michael has updated and recorded. The single 'Little Girl' (Bells of Christmas) will be released, alongside the book, and in association with The Cavern Club. 
Downloadable WAV link to song: https://goo.gl/S1nJVt 
Released 2nd December 2016 
In association with

Information from Michael's publicist