Meet Shaun Young local charity fund raiser supported by local business in #Epsom @PersonalAgentUK
19th March 2015
... Comments
---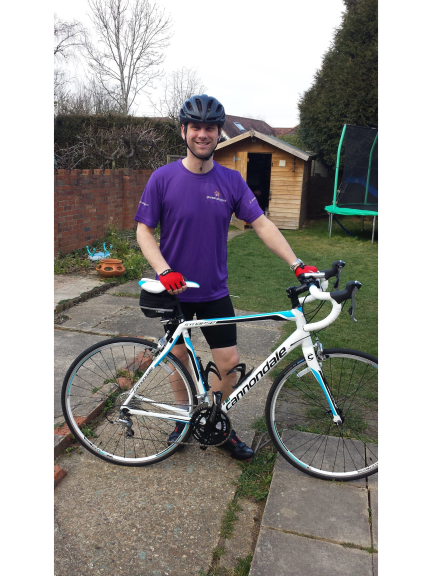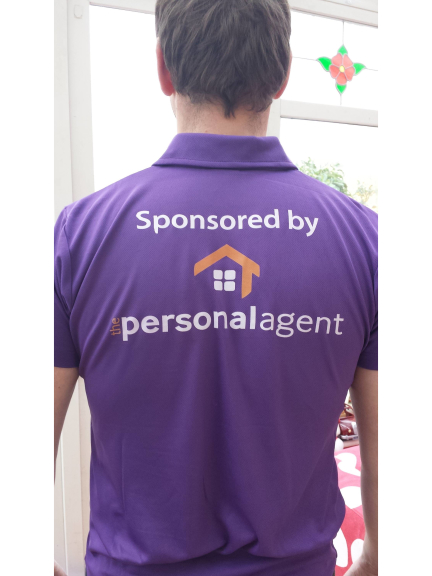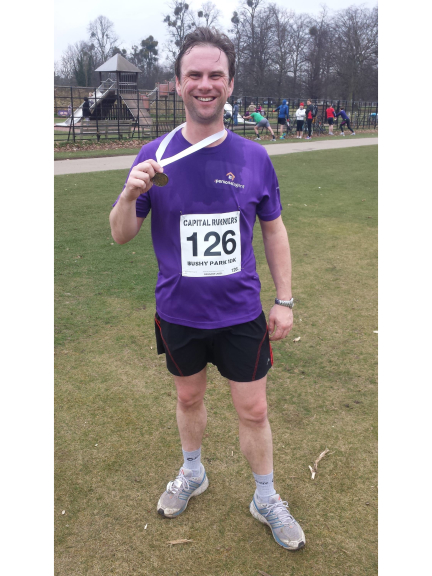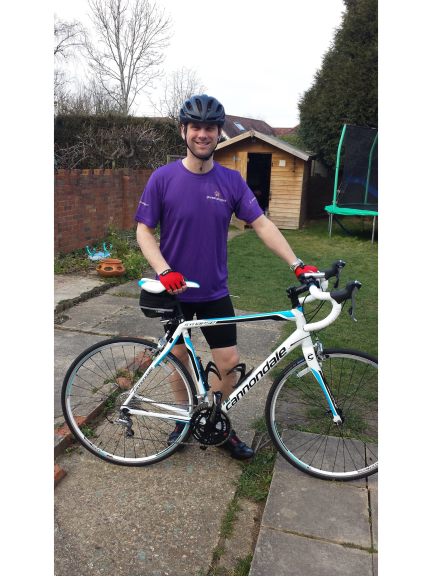 We would like to introduce you to Shaun Young a local man who is literally – 'getting on his bike' for charity.
Now it all sounds great – but a cycle is an expensive piece of equipment to keep in good order. And there's the clothing, the entry fees for the challenges, the transport getting there – as well as training. So before Shaun has even put his foot on a pedal costs have started mounting. Phew…
SO this is where The Personal Agent – our local Epsom Estate Agent comes in with a helping hand.
Here Shaun tells us how it all started. 
"My name is Shaun Young and I live in West Ewell with my wife and 3 children. I'm a local chap having grown up and lived in Surbiton for 28 years, then moved into the West Ewell area in 2003.
 
I decided to purchase a bike in January 2014 to commute to work and have something to take the kids to the park / woods on. However, that all started to change as I really enjoyed being outdoors and could get to places faster than the 467 bus!
 
I entered my first fundraising event in June 2014 in support for Leukaemia and Lymphoma due to one of my friends dad who sadly passed away as a result of the illness and really got the fundraising bug! As I rolled over the finishing line there was a stall advertising a charity ride from London to Paris, but just laughed at it and said that would never happen... that was set to change!
 
So, why am I telling you all this..... well, I'm now committed to entering as many cycling sportive events as possible in aid for supporting charities! Here's a list of events currently in the calendar:
 
London to Paris in support of the British Heart Foundation (yes, I did change my mind!) - Initial target £1500!

300 miles across 4 days
Currently raised a total of £2332.54 !!!!
I've complete many fundraising activities to get me up to this total - a few are listed below:

Dressed up as Olaf for So Lippy, Epsom in the Upper High Street Christmas Fair
Cycled up to Box Hill in my wife's very small onesie!
My family dressed as Superhero's whilst collecting money around Epsom
5 hours cycling in David Lloyd (Epsom) foyer dressed as a French man
Charity raffle with lots of local Epsom businesses donating items (this raised £610!!)

Prudential Ride London 100 in support for Diabetes UK - Initial target £700!

100 miles in under 9 hours following the London Olympic Games cycling route
Charity raffle being organised - a few prizes are here:

3 course lunch, including champagne at Gordon Ramsey's Savoy Grill - donated by Red Letter Days
Fullers Brewery tour for 8 people including beer tasting - donated by Richard Fuller, Fullers Brewery
Ann Summers "adult goody box" worth £60 - donated by Jacqueline Gold, Ann Summers

The prize list will keep on growing!

London to Brighton and back in support for Cancer Research UK - Initial target £700

200km in 24 hours - 26th/27th September 2015

Kent Medway Sportive - Sunday 17th May 2015 - in support for Diabetes UK

75 miles quick as I can !!!
 
There will be plenty more events being booked in as they get announced, and in addition I also take part in Capital runners and Park run events to help with my training.
 
I'm so pleased to now be associated with The Personal Agent who have very generously donated towards my events costs, training equipment and cycling kit. Meeting with Rupert was an absolute pleasure. He totally admired my commitment and vision and between he, Richard and Phil (the PA partners) agreed to support me for 12 months!
 
Keep looking out for me in Surrey and surrounding areas when out on training rides in my Personal Agent kit, and feel free to shout out a "HI" or even a toot!"
It's great to hear about people dedicating their time and energy to charitable events – but please remember they do need support – not only by your donations for the charity – but also by sponsorship allowing them to give their time.
The Personal Agent in Epsom believe in supporting their local community and this is reflected in their support of local charities, sports clubs and events and now Shaun.
So if you see a cyclist in the distinctive purple livery of The Personal Agent – then give him a wave – or better still give to the charity event.