Love Your Local Epsom Market – 14-28 May - Show your business to Epsom – New Traders Welcome – Free Pitches #LYLM2014 @epsomewellbc @loveurlocalmkt
15th April 2014
... Comments
---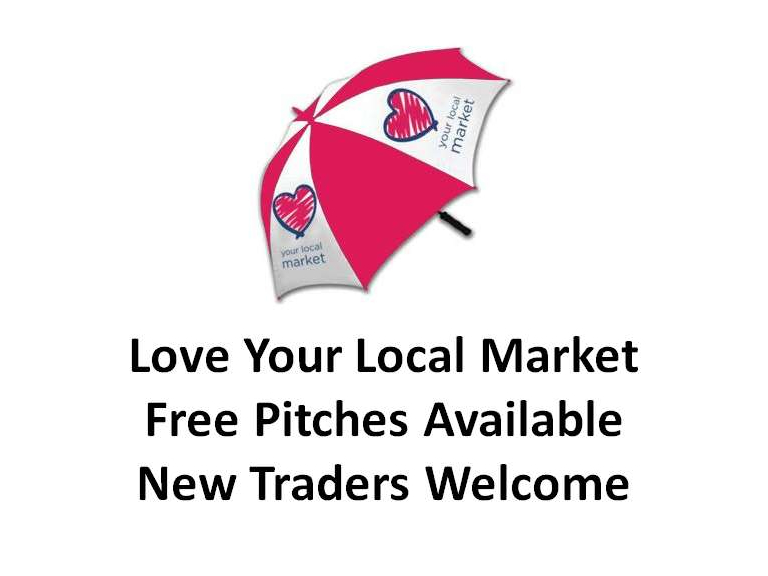 Love Your Local Market is a celebration of our market culture here in the UK that happens over a fortnight in May. 700 markets took part last year, putting on over 3,500 events. LYLM is also all about entrepreneurship and since we started in 2012 the markets industry has pledged around 7,000 pitches to new traders.
Markets have a long-standing place in the towns, cities and villages of the British Isles.  They were the cornerstone of every major settlement throughout our history, with people bringing in goods to trade from surrounding settlements in order to feed themselves, but also the citizens of the conurbations they visited.  Market day still holds a special place in the hearts of people from all walks of life, as a place to shop but also to socialise, meet up with acquaintances and catch up on some gossip.
Todays markets are seeing something of a revival in fortunes.  With shoppers wary of long supply chains, emphasised in the 2013 horse meat scandal, we are turning once more to our butchers, bakers and other more traditional outlets, tempted by the assurance of provence in the goods we are buying, but also to see a friendly face and to support our local businesses.  Love Your Local Market has been devised to herald the changes and to make shoppers aware of what is on offer on their doorstep.
This year Epsom Market will be celebrating LYLM2014 between
14th – 28th May
Epsom welcomes new traders for a free trial.
So don't miss out give Emil Harbrecht a call on
01372 732000 to book now!