Latest Coronavirus updates from #Epsom MP Chris Grayling
7th August 2020
... Comments
---
Dear constituent
 
I am writing to you with a further update on the coronavirus crisis and one other matter.
 
Firstly I am aware that there are many people locally who are still unsure about leaving their homes. This is particularly true of those who have been shielding, but there are also others who are worried about being out and about locally.
 
I will in the coming days be circulating a leaflet to homes in the Epsom and Ewell area giving people who are unsure about going out contacts of the different organisations who are working together to try to provide help and reassurance. I have attached a copy of the leaflet with this update, and would be grateful if you could also circulate this to anyone you know in this position – either electronically or by printing it out and giving it to them.

To access the leaflet click here
Face coverings: when to wear one

The new, extended rules on wearing masks come into force on August 8th. I know that there has been some confusion about what is required. The official guidance is here.
 
You do have to wear a mask in the locations listed. It is an offence not to do so and you can be fined. There are exceptions and there is also a list of those circumstances where you do not have to wear a mask if you follow the same link.  
Eat Out to Help Out

The special Eat out to Help Out discount scheme to support restaurants, pubs and cafes get their businesses going again has now started. This links to an explanation of the scheme and also gives a link to a list of businesses in our area which are offering the discounts. Click here for further details.
Invicta Academy

If your family has young people who have missed out on schooling over the past few months, there is a local project starting which is designed to help fill in some of the gaps. It is called the Invicta Academy, and will provide online educational help. You can find details at www.invictaacademysurrey.com
Engineering works at Ashtead station

A separate piece of information for those who live in Ashtead. Network Rail have scheduled more engineering works at Ashtead station, to renew track and sleepers. The dates are here: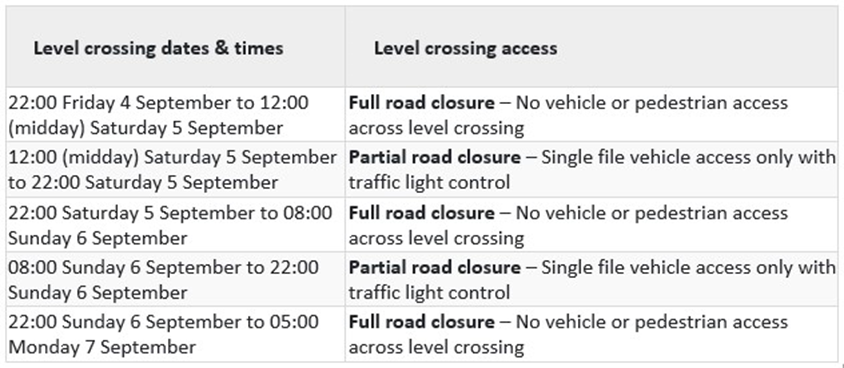 For the duration of the works, residents will be able to park at Ashtead station car park, free of charge. A mini-bus taxi service will be provided to take residents home if required (running from the north side of the station footbridge) and an onsite information point will be made available.
Coronavirus in our area

Finally a little bit about the state of the virus in our area. The current figures show that the incidence of the virus is very low locally and across Surrey. There was only one case in Epsom and Ewell last week. Epsom Hospital now has virtually no patients with the virus. However it remains extremely important to maintain social distancing as we go into the autumn, given the fact that in other parts of the country the incidence of the virus is rising again.
 
With best wishes
 
Chris Grayling
| | |
| --- | --- |
|   | The full list of government guidelines and advice is available here. |