It's your baby: top tips on how to nurture your new business @WordSalon
9th February 2016
... Comments
---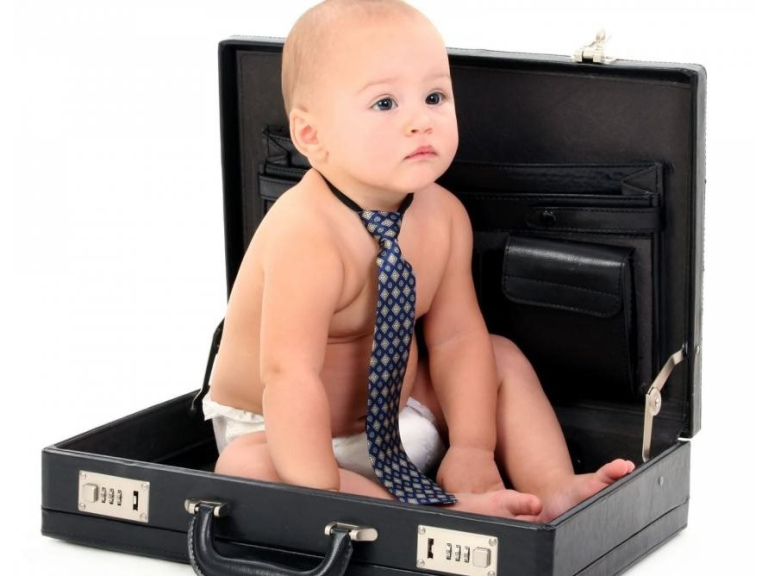 There's nothing quite like the birth of a business and that first piece of positive customer feedback.
This analogy isn't entirely random. After all, pitter patter of tiny feet is the reason why I ended up in a small business of my own and the same goes for swathes of successful businesswomen (and men) who swapped a corporate life for a more family friendly life, or who took their career break to raise children as an opportunity to revaluate and start something new.
So maybe, like me, circumstances took you naturally in the direction of a small, locally focused business.
But that's where 'natural' ends.
No business will naturally make a strong start. No business will naturally grow, flourish and succeed. No business will naturally foresee opportunities or pre-empt risks.
Just as children must be nurtured, so must your business.
When Word Salon was but a twinkle in my eye, I have to admit, I didn't know where to start. A former colleague of mine who had also branched out on his own said to me 'you will be extremely busy and you will make mistakes'. Of course, he was right. So here's some tips for a successful conception, birth and early years stage of a new business. And to download my handy business start up checklist visit www.wordsalon.co.uk/wisewords
Make sure you have the time. It does take a lot of time. There's a serious amount of preparation, research and planning to do before you are likely to win your first business. If you can't throw yourself into it, perhaps do the planning and research but launch when you know that you can take every care over each piece of work. After all, your first customers and feedback will be crucial to your continuing success.
Have a series of plans and lists. If you are anything like me, your life operates through a series of lists anyway. So what's a few more? A costed business plan of everything you need to get started. A marketing plan that establishes who your audience are and how you are going to reach them. A contact list of anyone and everyone who may be a useful lead/resource/contact to help you on your way. And once you get started, a business log of clients, work, invoices and payment dates.
Be prepared to work for free or exchange your skills. This will depend on your line of work, and be especially relevant if you are launching into something entirely new.  You will need to establish credibility, gain experience, secure testimonials and feedback. You may need to iron out issues, build a portfolio, establish a following. This short term financial sacrifice will be well worth it in the long run.
Don't take it personally. When you are used to working in a larger organisation, the responsibility is spread. But when your business is your baby, somehow a criticism of your business may feel like a criticism of you. But learning and taking on board feedback is a part of the process. Maybe you need to adapt or even drop a product or service. Maybe you are under resourced. Maybe you're just human...Either way, you will not get it right every time so try to regard any negative feedback objectively.
Be extremely proud of yourself. Giving birth to a new business is exciting yes, but also at times scary. Even risky. Certainly exhausting. But you are bringing something new to the market. Providing a service that people need.  Being creative, innovative and independent. And hopefully one day being an inspiration and role model, showing your children, especially your daughters who may one day become mums, that it can be done.
Elizabeth Hibbert
Professional Copywriting Services