Hollywood actress Joely Richardson visits children's brain injury charity @Childrens_Trust
1st June 2017
... Comments
---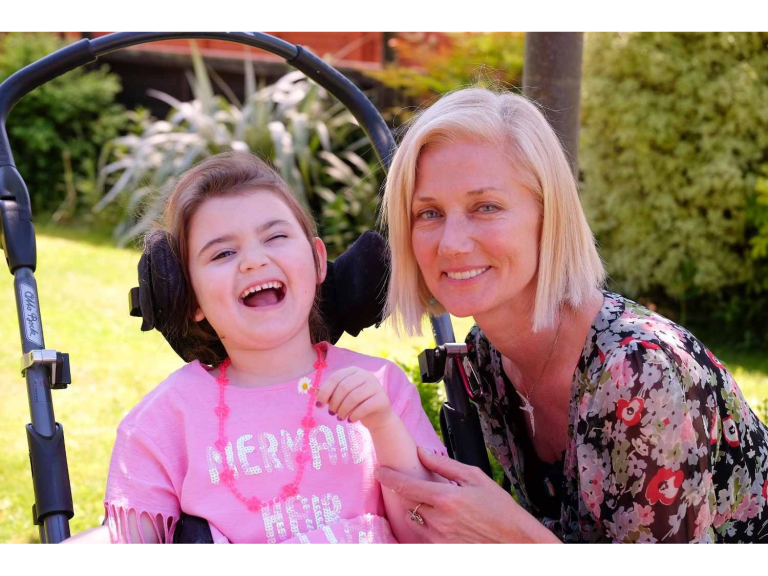 Hollywood actress Joely Richardson visits children's brain injury charity
 
Actress Joely Richardson shared a special afternoon tea with families of children with acquired brain injury at The Children's Trust in Surrey on Friday 26 May. Her visit comes ahead of a BBC Radio 4 Appeal she will present next week to help raise money for the charity.
 
The actress, whose sister Natasha Richardson sadly died of a brain injury in 2009, took time out from her busy schedule to meet children aged 2 to 18 staying at The Children's Trust for brain injury rehabilitation following an accident or illness.

Joely also met and spent time with six year old Rhea, who featured in the BBC Radio 4 Appeal which airs on 4 June. Rhea was just two and a half years old when she was involved in a car accident. Her mum was told that she had a 1% chance of survival. Luckily she did survive, and after many months in hospital Rhea was moved to The Children's Trust for specialist rehabilitation. She soon began to relearn some of the skills she'd lost; her mum burst into tears when, for the first time since the accident, Rhea said "mummy." Thanks to The Children's Trust, and those that support the charity, Rhea is home with her family, and continues to make good progress.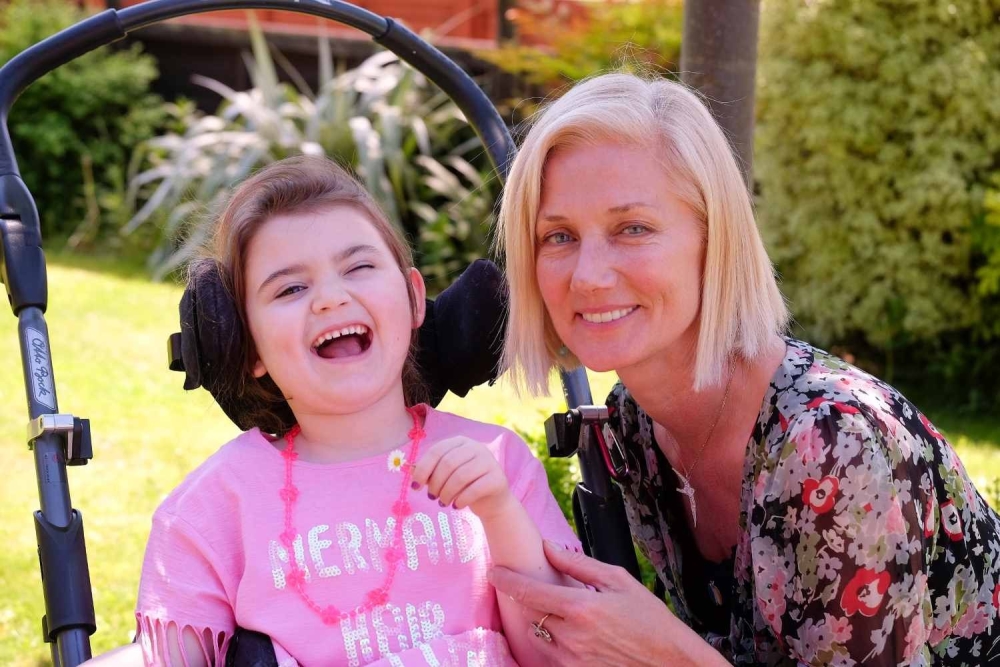 Joely with Rhea, age six, who will feature in the BBC Radio 4 Appeal'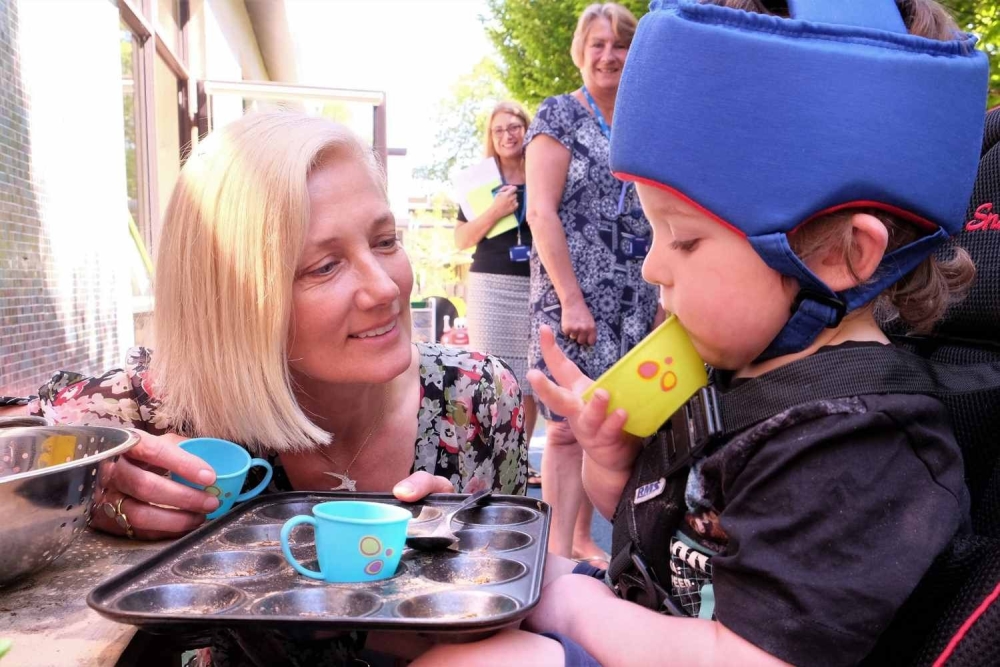 Joely with David who is at The Children's Trust for rehabilitation
Commenting on the work of The Children's Trust, Joely said:"It's a privilege to support The Children's Trust.  A donation of £30 can help pay for a therapy session to help remarkable children like Rhea and maximise their recovery.  I hope the BBC Radio 4 Appeal raises lots of money so that The Children's Trust is able to continue helping children like Rhea."

Dalton Leong, Chief Executive at The Children's Trust said: "We are absolutely thrilled to have the support of Joely Richardson. Her visit has given such an enormous boost to the children, families and staff at The Children's Trust. It was a wonderful day. Brain injury affects 40,000 children in the UK every year. The BBC Radio 4 Appeal is a huge opportunity for us to raise awareness of brain injury and the difference rehabilitation can make. We hope that everyone will take a few moments to listen to the appeal."

To listen to Joely Richardson's Radio 4 Appeal, tune-in on Sunday 4 June at 7.55am and 9.26pm or visit thechildrenstrust.org.uk for more information, or to make a donation.