Essential Summer Holiday activities 2015 guide is out now! In #Epsom @epsomewellbc #summerholidays
22nd July 2015
... Comments
---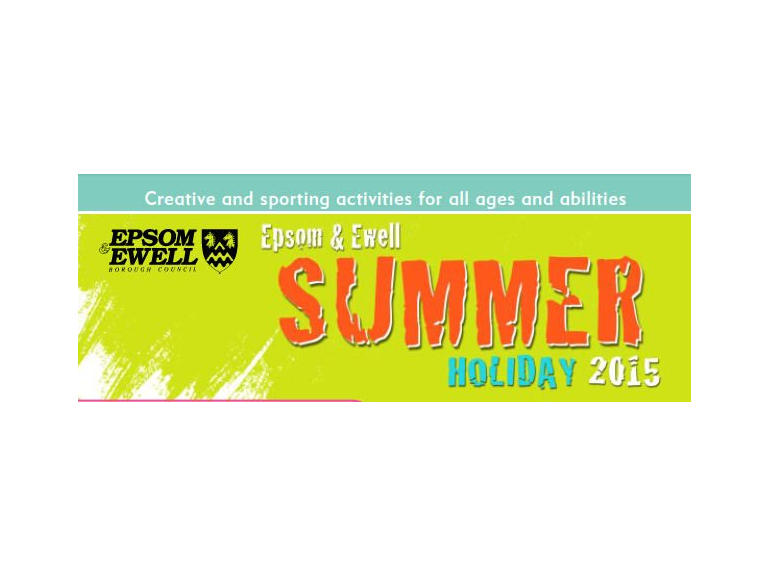 Start your summer holidays this year with the definitive Borough guide to creative and sporting activities taking place across Epsom & Ewell throughout the summer.
The guide is available to view/download online at
www.epsom-ewell.gov.uk/summeractivities
This handy guide includes information on activities and events run by Epsom & Ewell Borough Council, local clubs and organisations for all ages and abilities during the summer holidays. 
Activities covered include art, music, dance, theatre, sport, walks, clubs and play schemes as well as Bourne Hall Museum Kids Club events and historical guided walks and Epsom Playhouse events. 
Don't miss out visit
www.epsom-ewell.gov.uk/summeractivities
to view/download your free copy. - see the attached download.
Information provided by Epsom & Ewell Council
We believe all the information included in the Summer Holiday Activities 2015 guide provided by clubs and organisations to be correct at the time of publication but inclusion is not an endorsement of any products or services.