Epsom Hospital – latest update from Chris Grayling MP #epsomhospital
21st May 2013
... Comments
---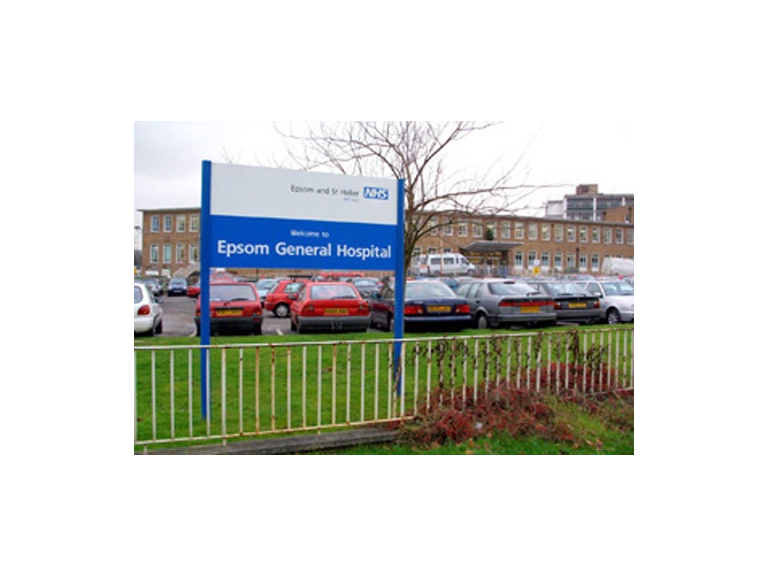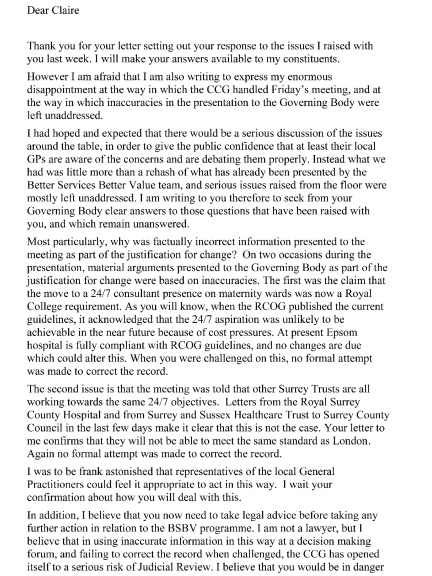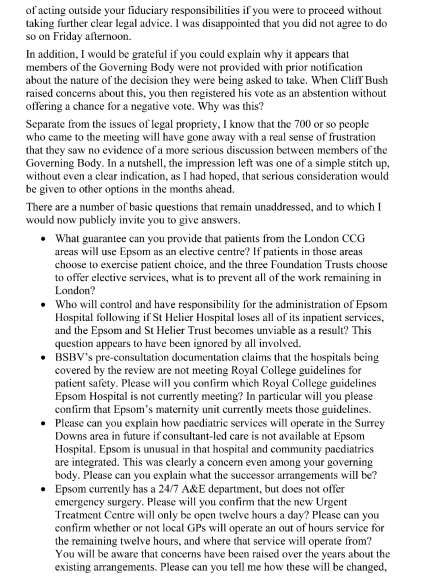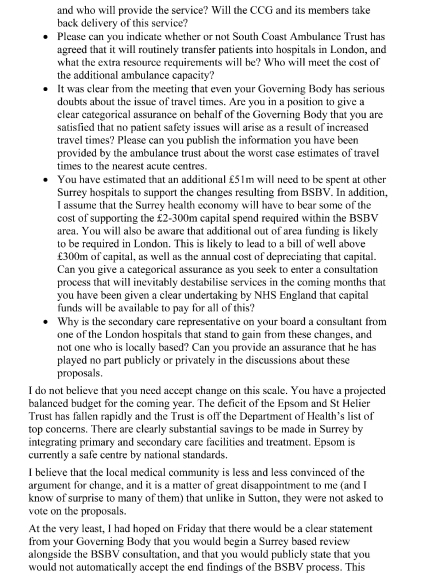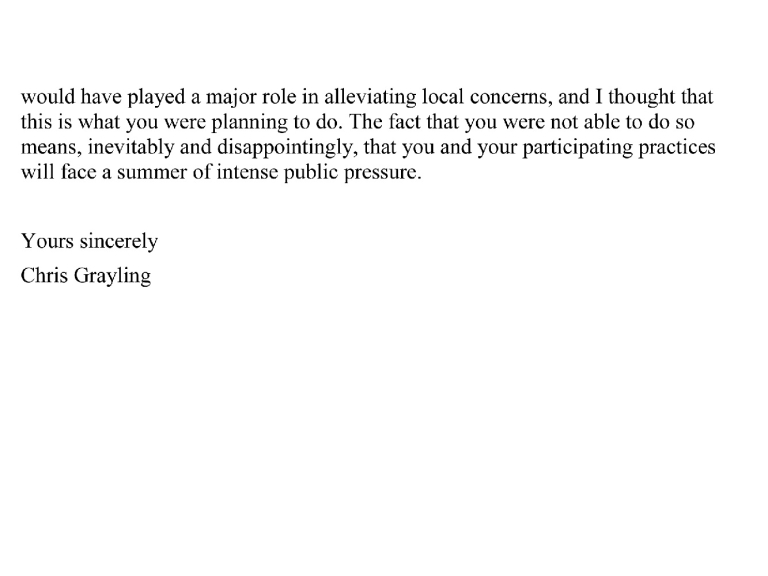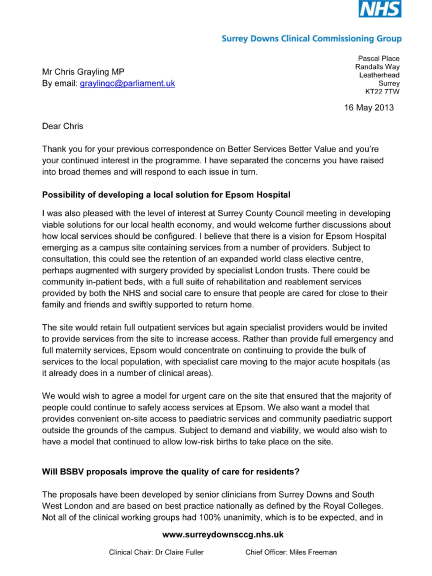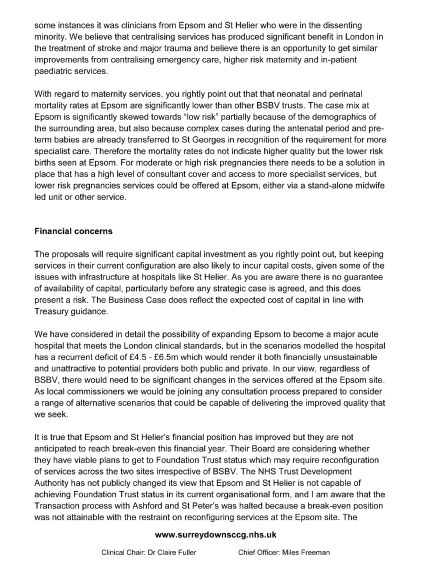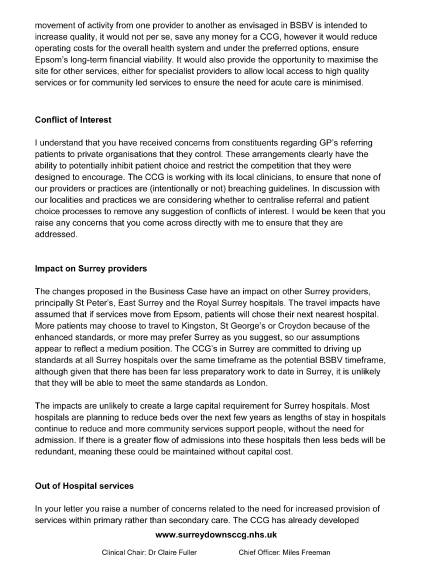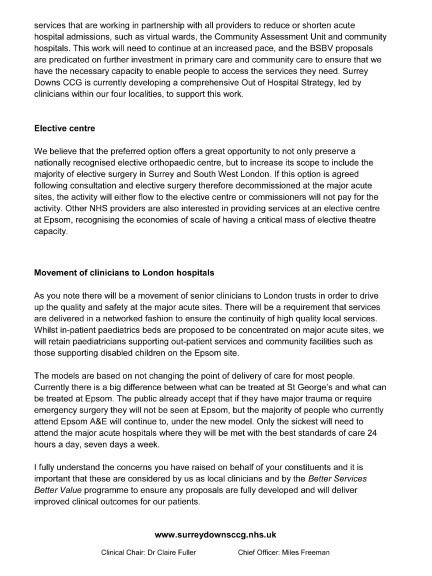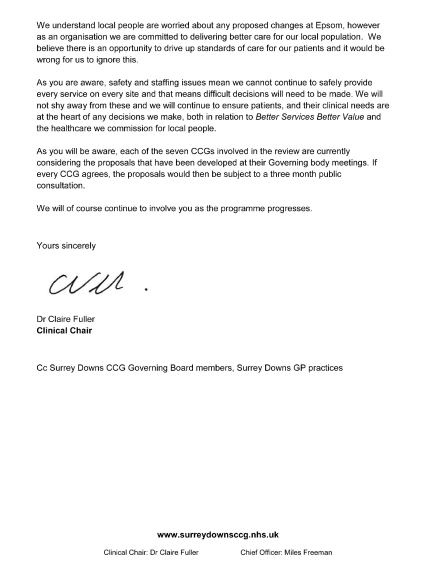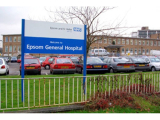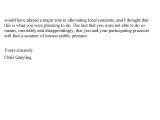 Following the BSBV meeting last Friday – here is the current situation.
This update was received this morning from the office of Chris Grayling MP.
Dear constituent,
I am writing to update you on the outcome of the meeting at the racecourse yesterday on the future of Epsom Hospital. Unfortunately, but not surprisingly, the representatives of local GPs agreed to move to the next stage of the process. They agreed to the principle of the plans and to move ahead with a meeting of the different GP groups involved in this process in two weeks time, which will almost certainly confirm that there will be a public consultation on downgrading Epsom Hospital.
What was most disappointing was that the GP representatives made part of the  case for change on the basis of factually incorrect evidence, despite being challenged on the accuracy of what was being said. I have written to them following the meeting to raise concerns about what took place, and also to seek answers to key questions which remain unaddressed.
The one bright spot is that Dr Claire Fuller, who chairs the GP group, has in her reply to my recent open letter left open the possibility of retaining more than a midwife led maternity unit at Epsom. However we are still a long way away from securing agreement to that.
I have attached a copy of the response that she sent me, as well as a copy of the one I have just sent.
The Epsom Hospital Campaign steering group will meet this week to discuss the next steps in this battle. I am then planning to hold a meeting for those who are willing to become local organisers in the campaign on Tuesday 28th May, at 7.30pm.
Please can you let me know in advance if you are willing to offer practical help to the campaign and so want to attend the meeting, as this is not meant to be a big public meeting.  I will be sorting out the venue this week based on how many people are coming. After that I will send out a further email bulletin giving you details of planned campaign activities.
Thank you to everyone who came on Friday for the support they gave. There were around 700 people present, which should at the very least be an indicator of how strongly people feel about this.
With best wishes
Chris Grayling