Celebrities Visit Children's Charity to Thank Volunteers @Childrens_Trust
Actress Joely Richardson, Comedian Tim Vine, and the Mayor of Reigate and Banstead made special appearances at The Children's Trust to thank volunteers this month.
The Children's Trust, which helps children with brain injury, has over 500 volunteers who help with a huge range of different roles from driving and administration to working with children, events and in the charity's shops. Collectively over 100,000 hours are dedicated by the volunteers every year. During National Volunteering Week (1-7 June) a range of activities were organised to thank each of the volunteers for their support.
Actress Joely Richardson attended a thank you barbecue where she met volunteer Diane Graham (pictured), whose son received respite care at the charity.
Comedian Tim Vine made a special trip to the Epsom charity shop to meet some of retail volunteers, including Scott Burns (pictured). Whilst at the shop, Tim drew the winners of the charity Superdraw raffle, which raised over £21,000. He went on to call some of the winners personally to tell them the good news.
The Mayor of Reigate and Banstead also thanked volunteers with a visit to the charity headquarters in Tadworth as part of the Voluntary Action Reigate and Banstead 'Big Thank You Roadshow', where volunteers across Surrey were thanked for their hard work.
To find out more about how you can get involved in volunteering for The Children's Trust, visit www.thechildrenstrust.org.uk/volunteer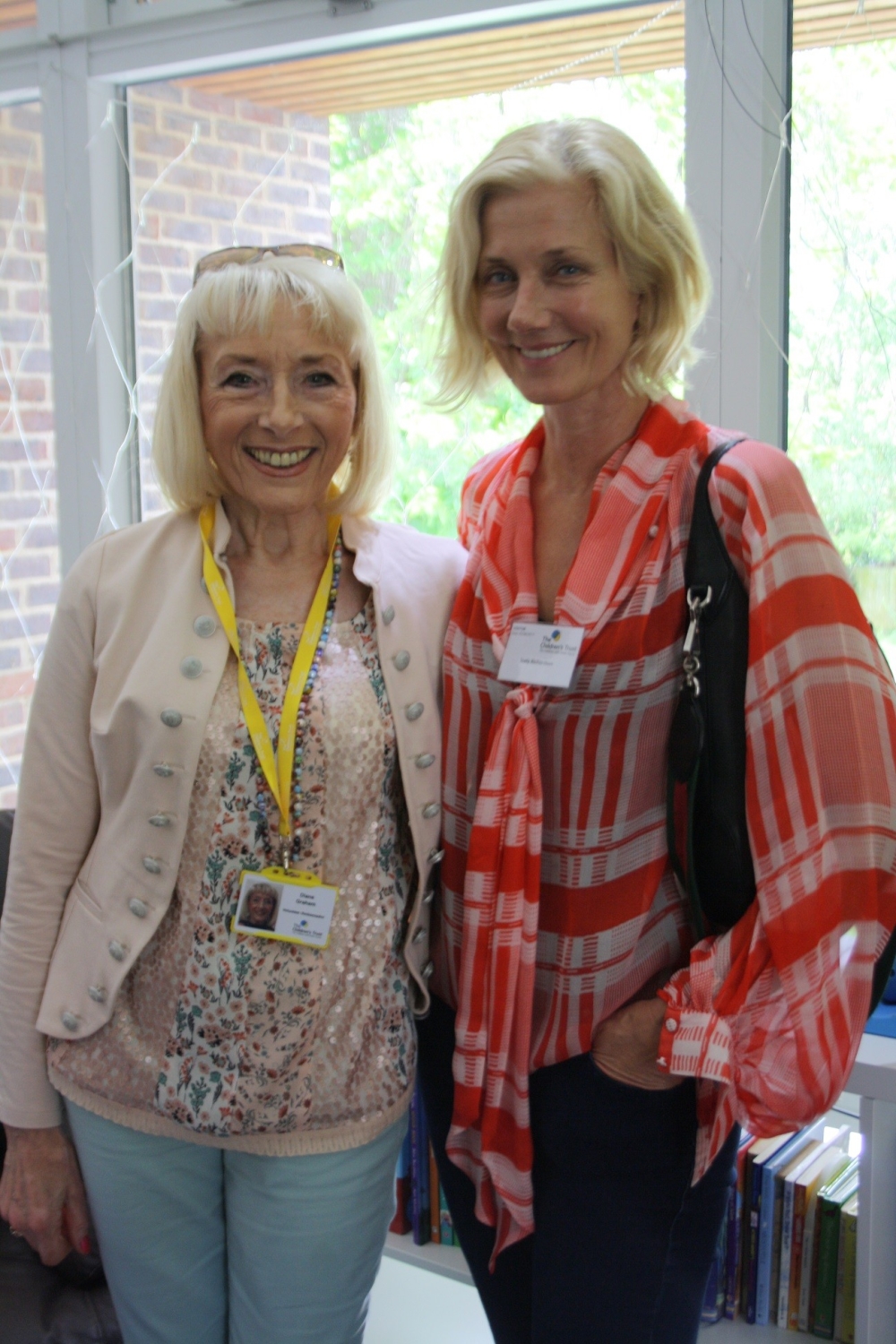 Joely Richardson with volunteer Diane Graham during the volunteers thank you BBQ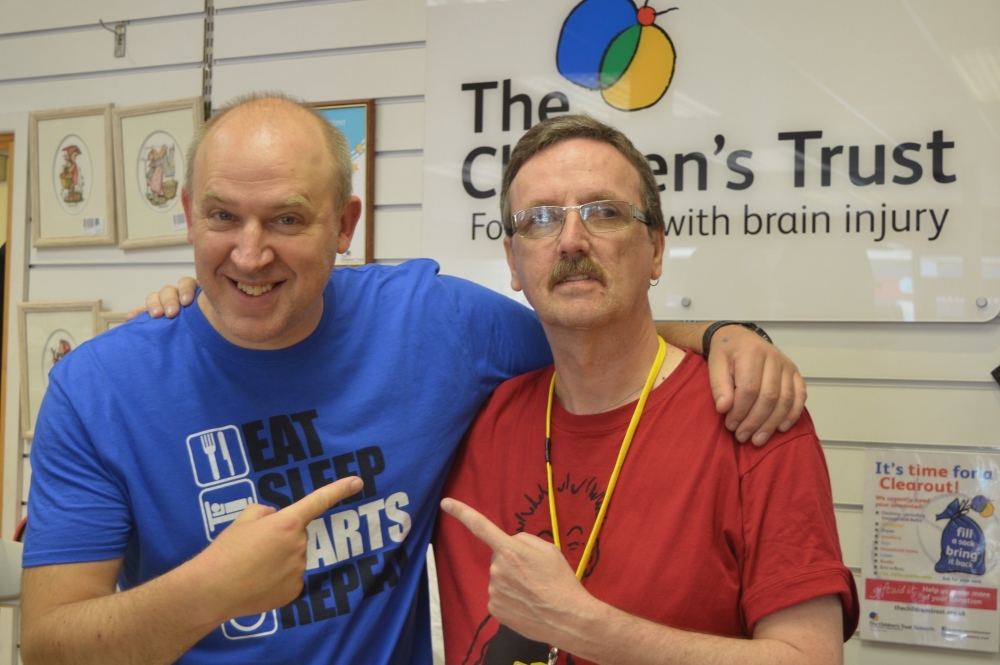 Tim Vine at The Children's Trust Epsom shop with volunteer Scott Burns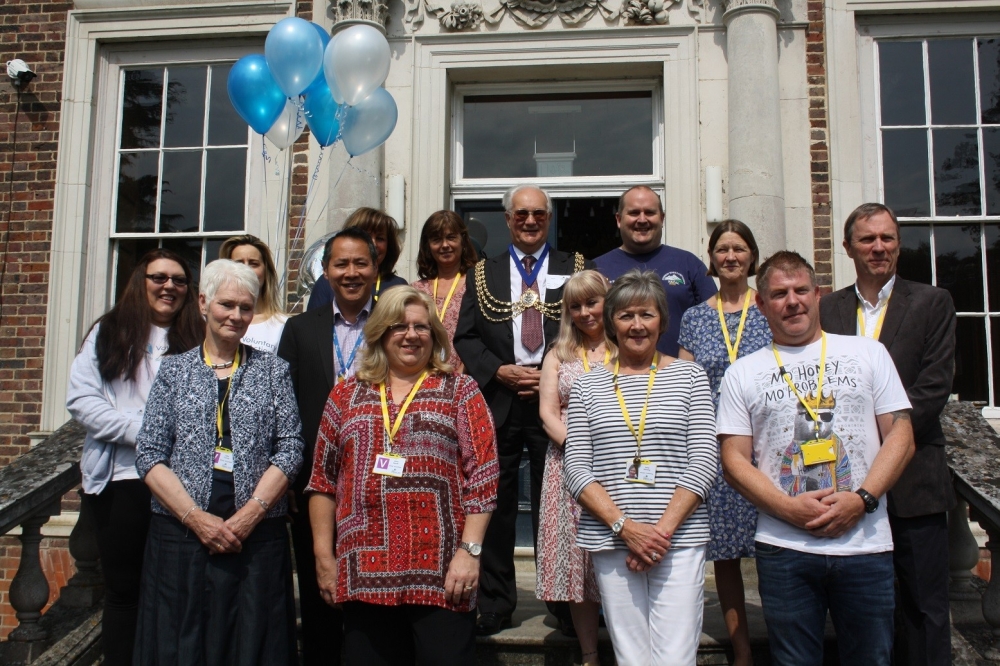 The Mayor of Reigate ad Banstead with The Children's Trust volunteers
About The Children's Trust
Every year 40,000 children in the UK are left with a brain injury as a result of an accident or illness and many have to live with ongoing, long-term difficulties. The Children's Trust gives children and young people with brain injury and neurodisability opportunities to live the best life possible, by providing specialist rehabilitation, education and community services across the UK.