Brave Shakeerah opens new charity shop in Hinchley Wood for The Children's Trust @Childrens_Trust
29th August 2018
... Comments
---
Five-year-old Shakeerah from Banstead helped to officially open The Children's Trust's newest charity shop in Hinchley Wood, Esher this week (28 August). Shakeerah, who was supported by the charity following a brain tumour, was joined by the shop's team and a crowd of local people to celebrate the opening of the new store.

Shakeerah in The Children's Trust's Hinchley Wood shop during the official opening.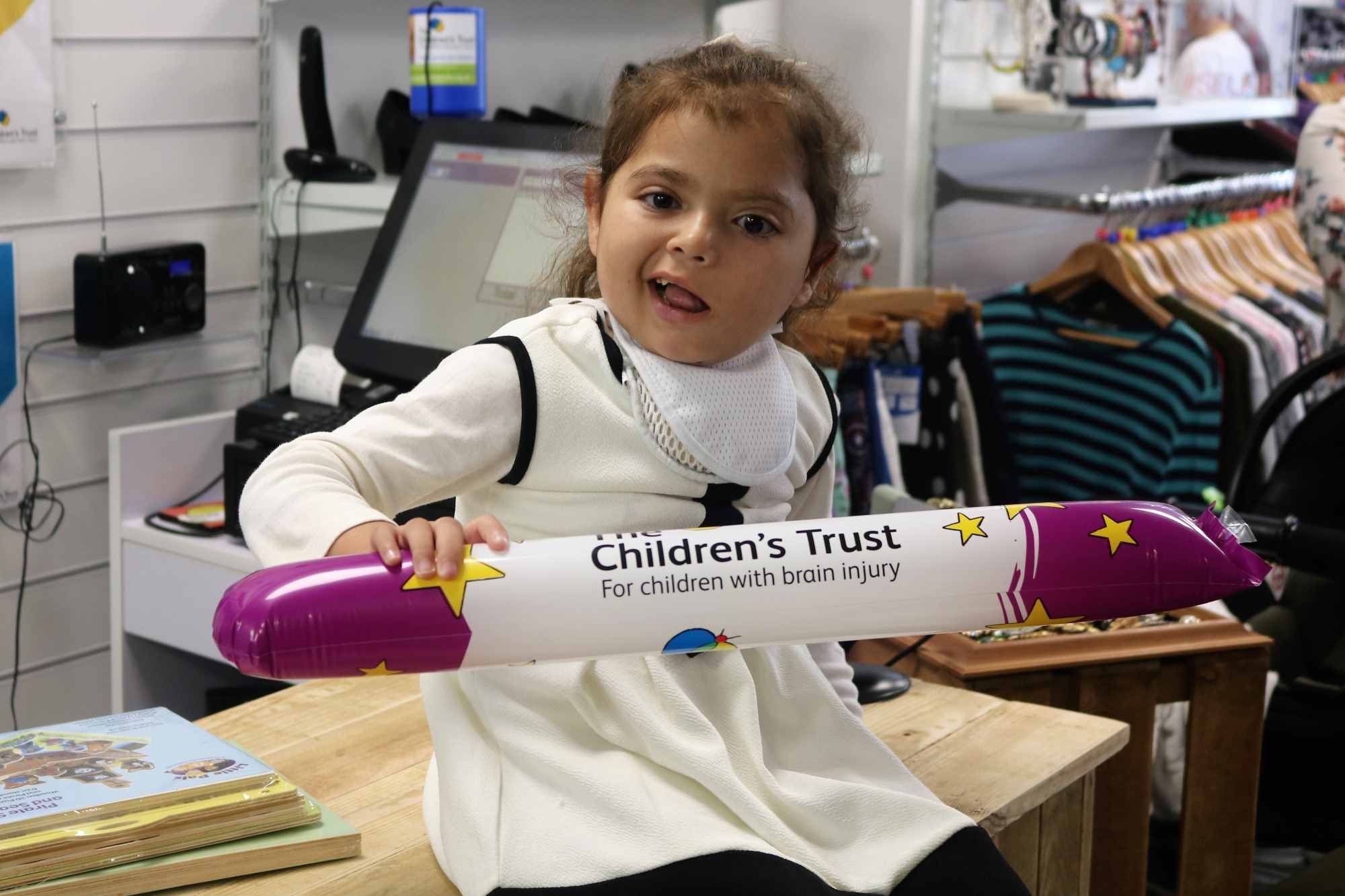 The shop on Manor Road will be a central part of the Hinchley Wood community, offering both new and donated goods. The range of products in the store will vary from clothing to books, bric-a-brac to kitchenware and toys to shoes. Small electrical items will also be accepted and sold in store, all of which can be dropped off at the shop during trading hours. The team are also offering a number of volunteering opportunities to local people, both in the store and behind the scenes.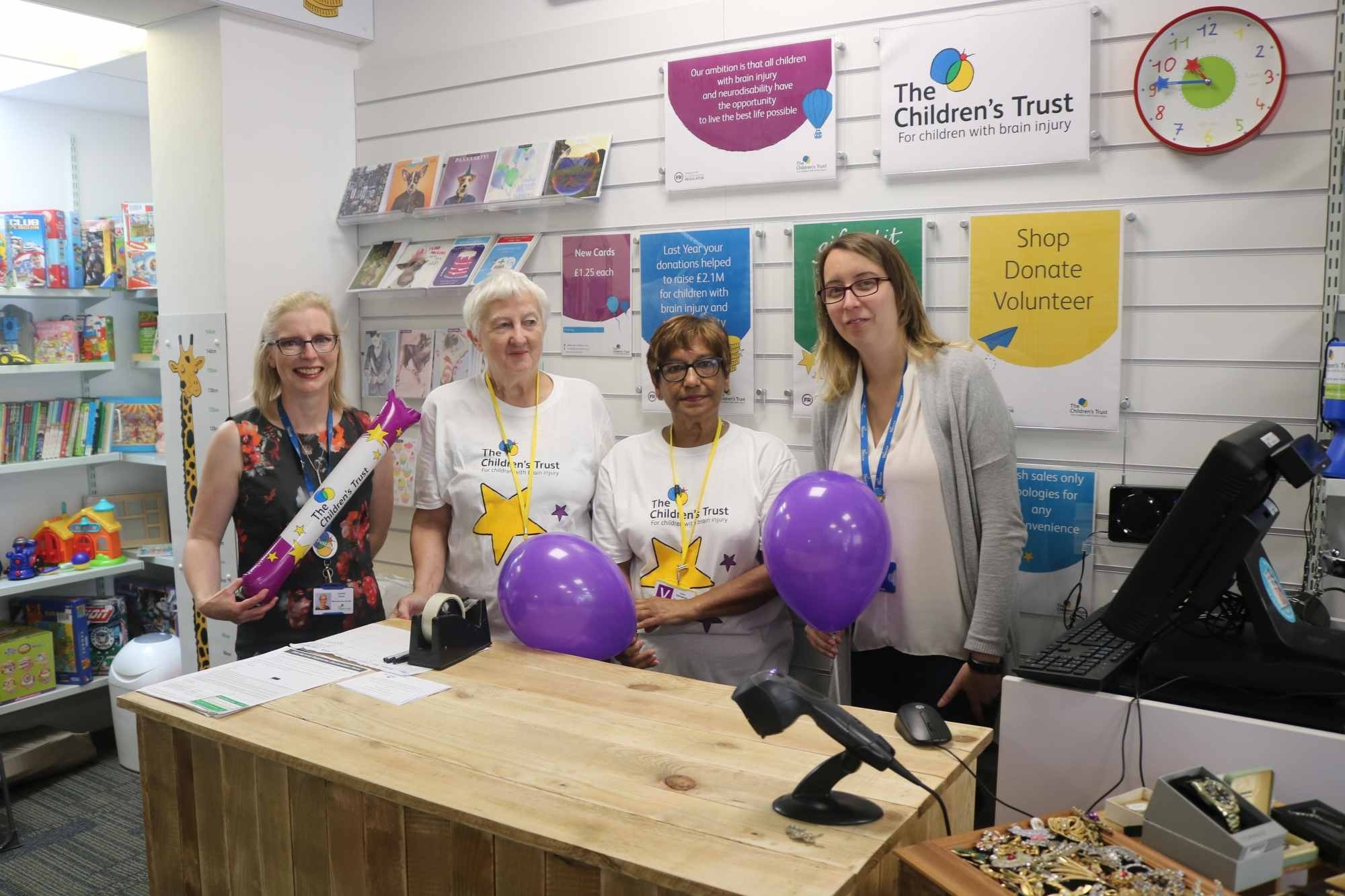 The Children's Trust Shop Team and Volunteers

All money raised in the shop will go to The Children's Trust, which supports children like Shakeerah who have a brain injury or neurodisability. When she was just one year old Shakeerah was diagnosed with a brain tumour. As a result of multiple operations to remove it, Shakeerah acquired a brain injury. She received rehabilitation at The Children's Trust national specialist centre in Surrey and still attends the charity's holiday camps and clubs. Shakeerah is now at school full-time and is still making progress on the skills she developed during her time at The Children's Trust.

Yasmeen, Shakeerah's mum, from Banstead said: "Shakeerah was so excited to come along and cut the ribbon today so it was a memorable morning for us all. The Children's Trust has done so much for our family so we understand how important the charity shops are to help raise the money needed for the specialist work they do. We are not too far away from this store so look forward to popping in and seeing what we might find – I've already got my eye on some bits!"

Julie Beames, Head of Retail at The Children's Trust said: "We are so pleased to officially open our Hinchley Wood store with the support from local residents and traders. It was a pleasure to meet our local community, which we hope to very much become a part of and to tell them about the charity shop and The Children's Trust. We look forward to meeting more local people in the future, and helping them to bag a bargain!"

The store is accepting donations and is looking for enthusiastic volunteers to join its friendly team in the store. Anyone who would like to hear more about opportunities to get involved with the store is encouraged to go in and talk to manager Lisa, or call 0208  398 1952.