Blenheim High School scores by launching Surrey's first Girls' only Football Academy with Chelsea FC Foundation @BlenheimEpsom @CFCFoundation
Blenheim High School and The Chelsea Foundation are excited to announce a new girls' only football Academy will launch in September.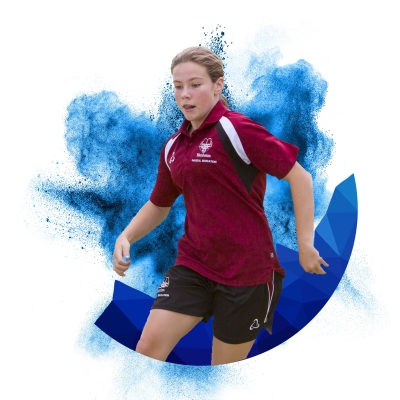 Beginning in September, the new Sixth Form Football Academy in Epsom will allow girls aged 16-18 to benefit from the unique opportunity of having an academic-led post-16 education and being able to gain A-level qualifications alongside a full programme of professional football coaching. 
With women's football one of the fastest growing participation sports in England, the Academy will give young women the opportunity to pursue their footballing dreams while getting a wider understanding of sport and exercise science, and the great career opportunities the industry offers. 
The new programme underlines Chelsea's commitment to women's and girls' football and rewards the outstanding success of Blenheim's girls' football teams, who have won numerous awards and accolades over the past three years including winning of the Under-16 Surrey Cup. A team from the school also represented Chelsea at the Premier League Schools Cup. 
Foundation Area Development Manager Keith Harmes said: 'I am delighted that we have been able to collaborate with Blenheim High School to provide such a high-quality education with the opportunity to develop as footballers, under the guidance and coaching of Chelsea FC Foundation coaches. 
From early discussions, it was clear Chelsea FC Foundation and Blenheim High School were determined to create a unique programme, and the professionalism and enthusiasm from all involved means that the girls attending the course will benefit greatly. 
Blenheim High School is known for producing excellent female football players and teams, and we look forward to continuing and developing this still further. 
A raft of further opportunities also present themselves to the girls who are selected, with the Chelsea Foundation able to offer potential employment opportunities, direct links with St Mary's University in Twickenham, and a variety of player pathways. 
Trials will be held on Tuesday 15 March, from 4.30pm – 6.30pm, at Chelsea's Cobham training ground and are open to girls aged 15-16 currently studying in Year 11. Anyone interested should visit www.blenheim.surrey.sch.uk/football-academy for further details and to book a trial place. 
An Open Event will be held on Monday, 26th February at Blenheim High School to provide potential students an opportunity to meet coaching staff and hear about the opportunities that such a unique path can offer. There will also be a chance to visit the Sixth Form, graded as Good by Ofsted in January 2017, and to find out more about the available programmes of study. 
Tony Bodell, Headteacher at Blenheim High School said: 'These are exciting times at Blenheim. Girls' football at Blenheim has become increasingly popular and successful in recent years partly due to the expertise of the school's PE department and partly due to increased exposure of women's football through the media. 
'The creation of this academy demonstrates not only Blenheim's commitment to its students but also our aim to engage and serve the local and wider community. 
'Chelsea FC Foundation and Blenheim High School both fundamentally believe in a growth mind-set, with the principle of constant improvement informing the work we do. It is this common philosophy that will help create a unique girls' football academy that delivers excellent football development opportunities coupled with a high-quality post–16 education.'