Another great year for the Terrier Derby – news from Farm Fencing in Tadworth @jonthefence #loveyourgarden
3rd September 2013
... Comments
---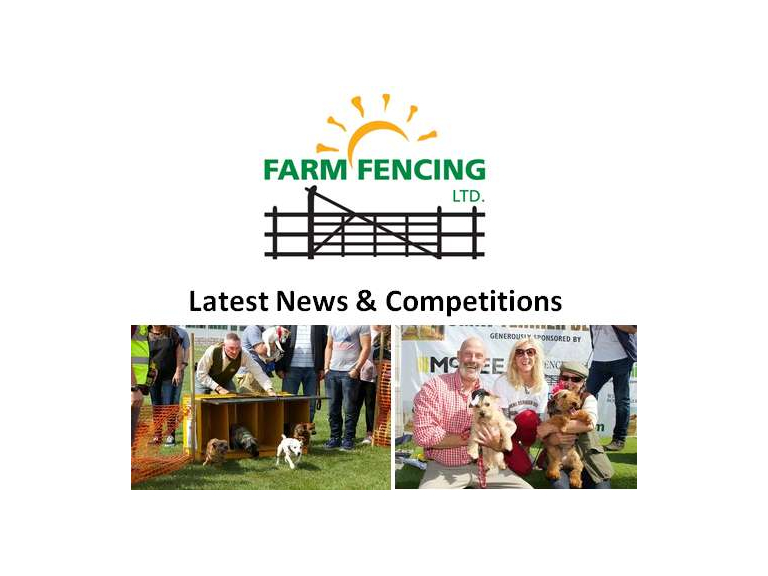 MAGNUS STRIKES
The 11thrunning of the Omni Terrier Derby is being hailed as the best yet by participants, spectators and organisers alike.  Over 50 terriers and quite a few other breeds (the Terrier Derby is an equal opportunities event) competed in 12 heats followed by 4 quarter finals, semi finals and the final which was won by Magnus - a Plummer Terrier - owned by Kieran Daniels from Hector in second. Despite the number of barking mad pooches taking part the day went extremely smoothly and a great time was had by all. This was thanks in no small part to the super new electric lure towing machine supplied by John Miles which has now replaced the rather decrepit and unreliable "Heath Robinson" upside down converted bicycle that had been used for the last ten years. 
BARKING BLONDES
As well as the terrier races there was a best turned out dog competition with the prizes of unique his and hers hats created by milliner Jessica Connelly. The fascinator (ladies) was won by Hebee - a Welsh Terrier owned and bred by Lana Gadser and the boys top hat was won by Shamus - a Norfolk Terrier. The competition was judged by Anna Webb from the BBC Radio London programme Barking Blondes who have become great fans and supporters of the Omni Terrier Derby. The best turned out was a great success and looks set to be a fixture for years to come. 
MONKEY BUSINESS
Together with a raffle, barbecue, a "name the monkey" draw organised by Farm Fencing, and additional sponsorship from McGee's, SCG Flooring and Floorsite  the 11th Omni Terrier Derby raised nearly £1000 for Epsom Racing Staff Welfare and canine charities. The Giant Farm Fencing monkey was won by Rhona Benford - who chose the name Sandy. 
The Terrier Derby will be back next year but its traditional venue of Epsom Racecourse is in doubt... Please check the Terrier Derby website for more details: www.terrierderby.com  
LATEST COMPETITION
To be in with a chance of winning a "Lazy Jacks" rugby shirt of your choice - worth £41.99, simply answer the following easy question:   
In sq. feet, how big is our site in Tadworth? 
Email your answer to: Vicki@farmfencingltd.co.uk 
Here's a Clue – you'll find the answer at on www.farmfencingltd.co.uk 
105-125 Ashurst Road
Tadworth
Surrey   01737 812 124
Follow FARM FENCING ON TWITTER @jonthefence
Whatever your need for your garden, pets  or outdoors – they'll probably have it.