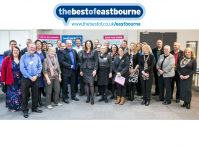 thebestof Eastbourne Showcase
Friday 12th May
9:30am until 1:00pm
Meet some of the best businesses in Eastbourne all in the same place at the Cumberland Hotel
Event Organiser
David Ruddle took over thebestof Eastbourne in February 2011 and since then has made it his mission to raise awareness of the importance and benefits of Buying Local in Eastbourne. You may have seen our Buy Local stickers in many of the windows of retailers in the town.
We are known for organising the popular #EBtweetup which is our regular networking event connecting trusted local businesses and the community together. Though we wanted to make our events bigger and better and in November 2016 we launched our Business 2 Business event called #AskTheExpert. This was a great success and the feedback we excellent though we noticed a gap… 
Our aim is to help most business types in Eastbourne and we did not want to exclude some of our business members so expanded the offering to thebestof Eastbourne Showcase incorporating all the best bits of #AskTheExpert AND opening up the event to our entire membership and select community partners.
Who should attend?
This event is open to anyone looking to connect with local businesses. From a business owner looking for help expanding their business or a local resident of Eastbourne looking to meet trusted business owners.
What is on offer to residents and businesses
Your chance to meet some of our members along with potentially winning a spot prize for pre-registered attendees.
If you are a business looking to make new connections our #AskTheExpert area will be easy to find where you can spend time with experienced businesses able to assist you in a variety of business matters.
Where is it taking place?
Join us on 12th May at The Cumberland Hotel in the Ball Room, between 9.30 and 13:00
Why is it important to attend?
Coming along on the day will allow you to meet some of the best businesses in Eastbourne and ensure you have the utmost confidence in using local businesses in the future.
From our local trades to business services, our members pride themselves on their expertise. They will welcome any questions you may have for them about current or future projects you made have in your home or business.
*thebestof cannot be held responsible for any changes, amends or cancellations of an event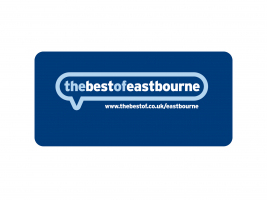 thebestof Eastbourne
Want to know more about thebestof Eastbourne as featured on thebestof Eastbourne? Click here to find out what makes them thebestof Eastbourne.
Contact us: 01323 406060

visit us

Cumberland Hotel Eastbourne
Grand Parade, Eastbourne BN21 3YT, UK
BN21 3YT

follow us

This is a live stream from Twitter - not the voice of thebestof!

find us on facebook