#EBtweetup - 6th September 2017
Cumberland Hotel Eastbourne
Grand Parade, Eastbourne BN21 3YT, UK
BN21 3YT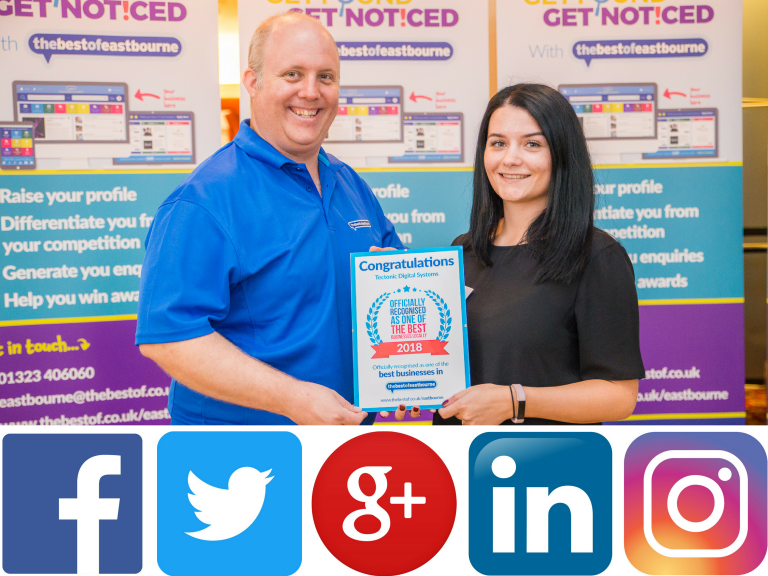 The #EBtweetup where thebestof Eastbourne brings trusted local businesses and the community together!
Have you always wanted to attend an #EBtweetup but unsure what takes place at the event? Some people think we sit around in a circle talking to each other on our phone via text... this is not the case at all. The #EBtweetup is where real relationships begin, or are at least given the chance. Our event is relaxed and social with a little bit of formality thrown in for good measure! Mostly a mix of business owners and community focused organisations such as charity or sports teams. 
The common ground is we all have a passion for Eastbourne, and for it to be the best place to Live, Work and Play in Sussex!
The Format:
Open networking, get to mingle and chat while everyone gets their drinks from the bar area.
Normally a business member of thebestof Eastbourne shares some insight to their business and one of our community partners tells us more about what their charity, community group or sports team is up to.
You are welcome to stay on for drinks and chat as the hotel bar welcome non residents. 
What people say:
A previous attendee to the #EBtweetup said:
I met David a few years ago (at a networking event surprisingly!) and he immediately impressed me with his drive and winning personality. When the 'tweetups' were first initiated I intended to come along but something always seemed to get in the way. I finally made it along to the 5th-anniversary tweetup where it was obvious I had been missing out all this time! It was obvious from the people there and the comments made how much of an impact The Best Of Eastbourne has had on these local business people and how much they have benefited and grown their companies since their association with it. I now plan to get more involved and hopefully become part of this success story. Many thanks for the invite and the inspiration!
Is there a cost?
The event is free to attend but we do encourage attendees to get a drink or two at the bar so the venue doesn't lose out on making the space available to us to meet.
How often can I attend?
We welcome our community partners and thebestof Eastbourne business members to attend as often as they like and ask non-member businesses to attend less frequently to allow for a great mix of attends benefiting.